everything everywhere all at once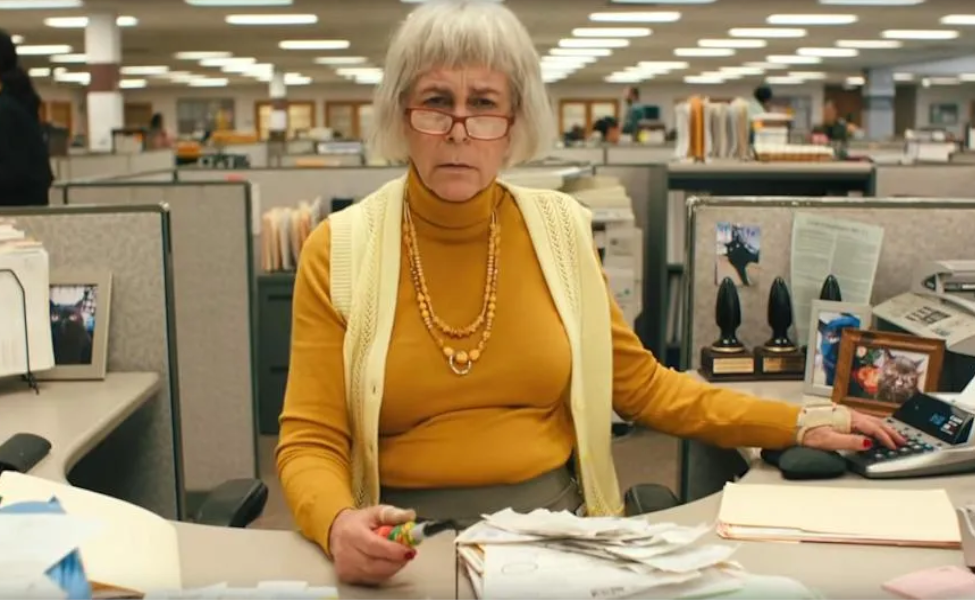 Deirdre Beaubeirdra (played by Jamie Lee Curtis) is an IRS worker and sometimes antagonist in the film Everything Everywhere All at Once.  Deirdre is a bit of a stick in the mud and puts pressure on Evelyn and Waymond Wang when she audits their laundromat.  Deirdre becomes an enemy of Evelyn when another version from a different universe who is loyal to Jobu Tupaki jumps into her consciousness.  Deirdre has a blunt haircut and wears a gold turtleneck and grey trousers with a yellow vest over top.  To get the colors to match more closely, you can cut the arms off a yellow crochet cardigan.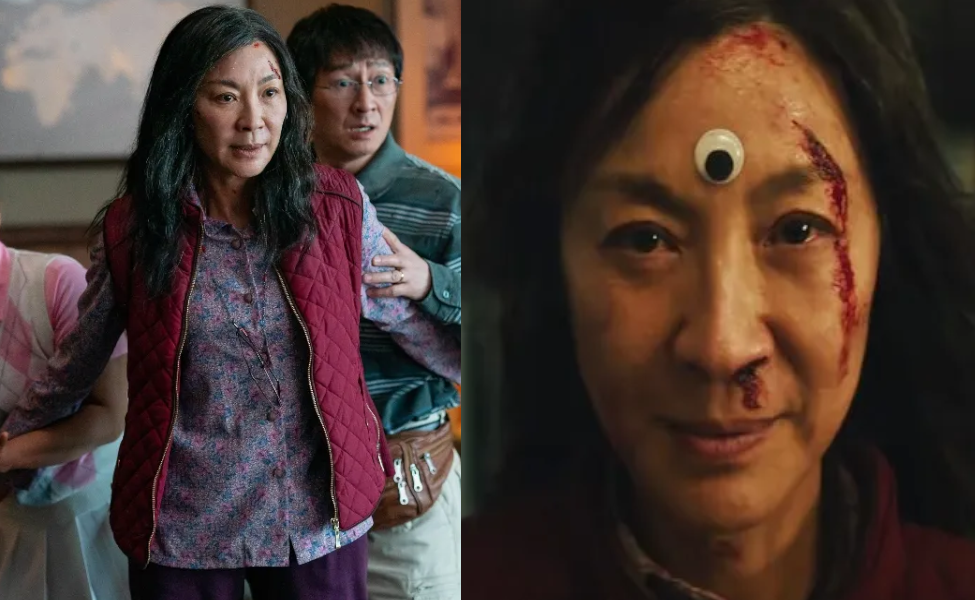 Evelyn Wang (played by Michelle Yeoh) is the main character of the action-comedy film Everything Everywhere All at Once.  Evelyn is the mother of Joy and wife of Waymond.  Their family struggles to keep their laundromat afloat and while at a meeting with Deirdre Beaubeirdra, Evelyn is brought into a conflict against good and evil that spans multiple versions of the reality in which she exists.  Evelyn wears multiple costumes throughout the multiverse (and the film), but her main outfit consists of a zip-up vest and floral print shirt, sweatpants, and maroon sneakers.  During a pivotal moment in the film, she adheres a googly eye to the middle of her forehead.