Finn Wittrock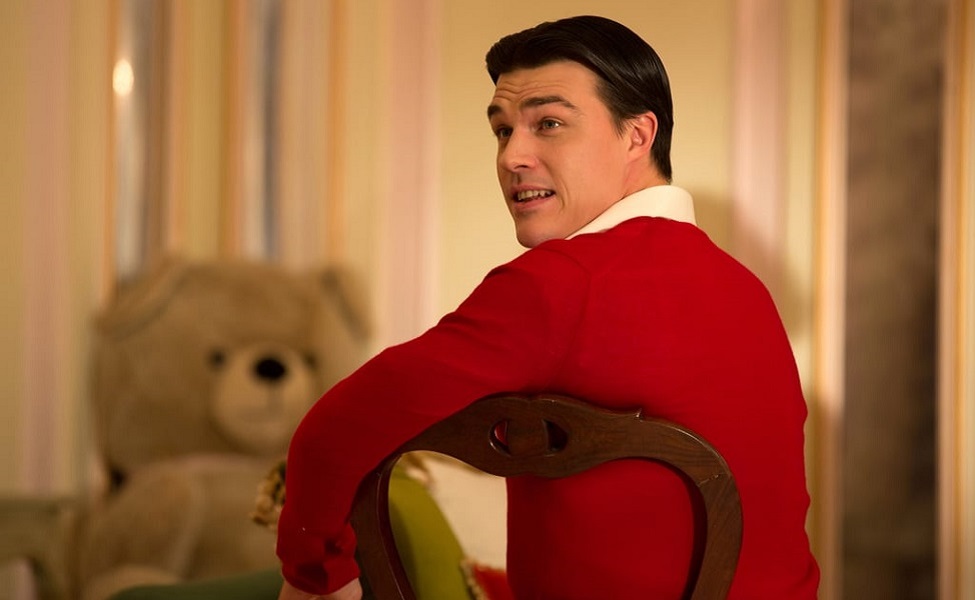 Finn Wittrock is a master character actor. He's been in five seasons of Ryan Murphy's "American Horror Story", each time as a uniquely memorable character. And it all started with the role of Dandy Mott in "American Horror Story: Freak Show". Dandy is the heir of a wealthy family, one housing a dark secret that explains part of Dandy's obsession with the odd and that he feels explains his own violent nature.
As the heir to a wealthy family in the '50s, Dandy has a specific sense of style. Casual clothing consists of white slacks and a blue polo sweater over a white button down shirt, his belt and shoes a matching tan leather. When he wants to be a bit more dashing he opts for a white suit with an orange vest and orange ascot. The same white button down shirt can be used, though he opts for white dress shoes for his suit. In both cases you will either need pomade or a black wig to emulate his slicked-back hairstyle.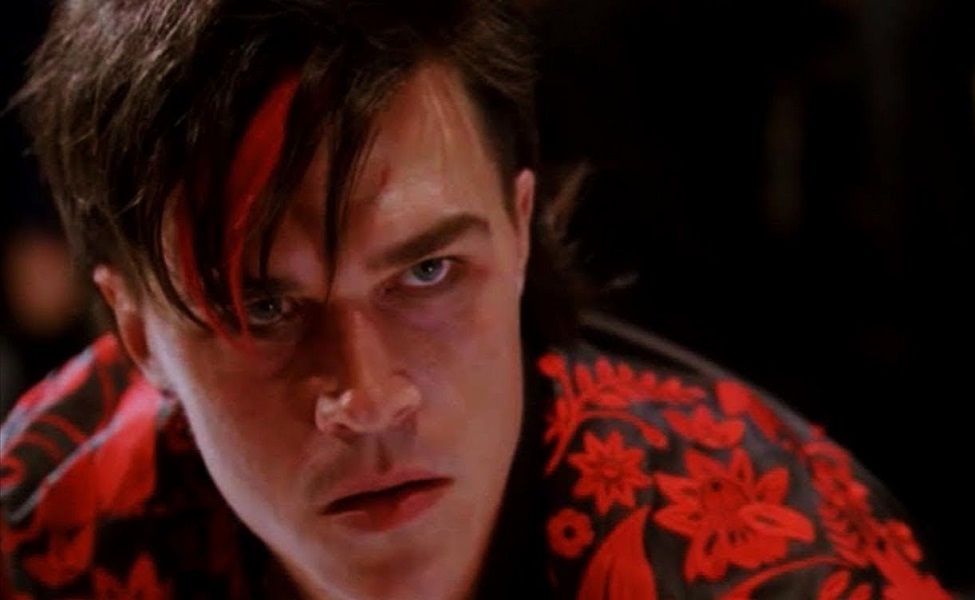 Tristan Duffy (played by Finn Wittrock) is a male model tired of the limelight. His final performance is in a fashion show held at Hotel Cortez. While his manager and a few other attendees find less happy fates in the Cortez, Tristan ultimately finds love. As with all things in American Horror Story, his love story gets a little tangled. But it works out in the end.
True to his career in fashion, Tristan likes bold fabrics and wears things that many would not. He is partial to an embroidered silk robe, semi-sheer button-up shirt that he leaves unbuttoned, black leather pants, and black boots. He wears his dark hair short with a shock of red through it that will be most easily achieved with clip-in extension that are trimmed to fit the length of the wig.