futari wa pretty cure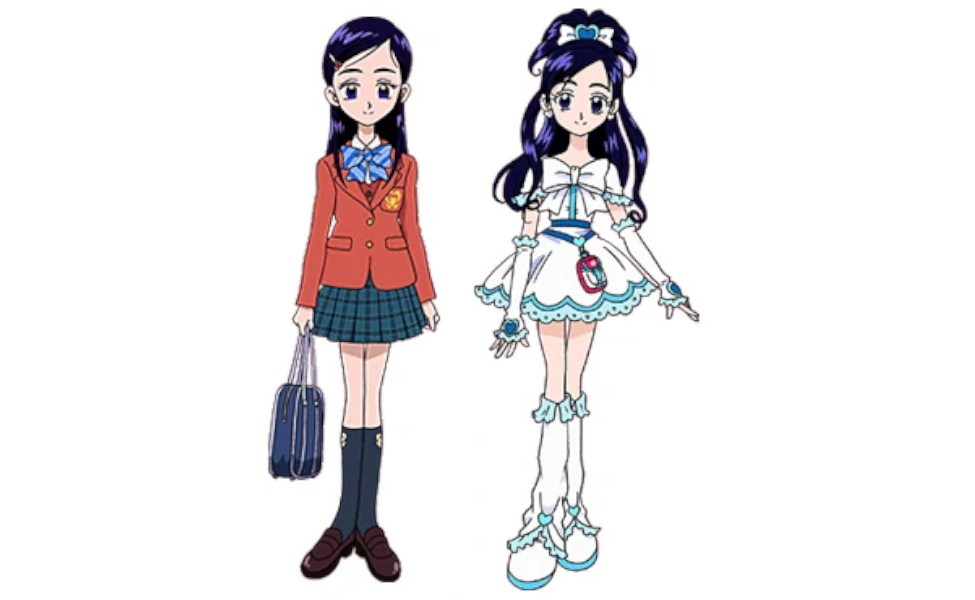 Yukishiro Honoka (voiced by Stephanie Sheh in the American dub) is one of the two main Cures in the anime series Futari wa Pretty Cure.  Alongside Misumi Nagisa, Honoka gains the power to turn into a Cure, a legendary warrior.  As the White Cure, Honoka wears a white dress with light blue accents and ties her hair half up.  If you choose to dress as Honoka at school, the process will be relatively simple.  However, to recreate her White Cure costume, you'll need to roll up your sleeves for a little creativity.  First, you'll want to layer a short white dress over a light blue petticoat.  Then, you'll don white arm and leg warmers.  To add the blue details of her costume, you can use iron-on heart-shaped patches on the arm and leg warmers.  Likewise, you can use a hot glue gun to add a heart to your hair bow, as well as add another bow and light blue ruffles to the dress.  You can always adjust the amount of detail you add based on your skill level or commitment to DIY.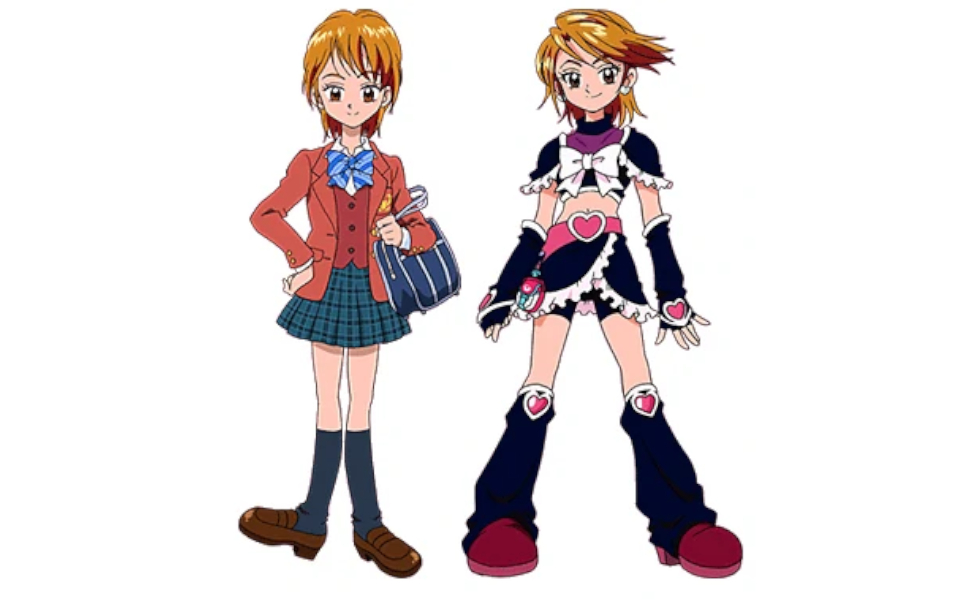 Misumi Nagisa (voiced by Lara Cody in the American dub) is a high school student and lacrosse player in the anime series Futari wa Pretty Cure.  Nagisa gains the power to turn into the Black Cure, a warrior who fights alongside Yukishiro Honoka's alter ego the White Cure.  The Verone Academy's uniform is very straightforward; pair the outfit with a messy ginger wig to transform into Nagisa.  If you want to emulate her Black Cure look, you might have to decide how much effort you're willing to put in to get closer to her appearance on the show.  To start, you can deconstruct a purple mess shirt by cutting the arms and midriff off so you can layer it under a black short-sleeved crop top.  Then, don a pink belt over a black ruffled tulip skort and pull on black arm and leg warmers.  You can hot glue a white bow to the front of your shirt and use iron-on heart patches to add details to the costume.  Lastly, if you're up for a little extra DIY, you can cut and glue ruffled organza lace to add the finishing touch to her look.