Irwin Hasen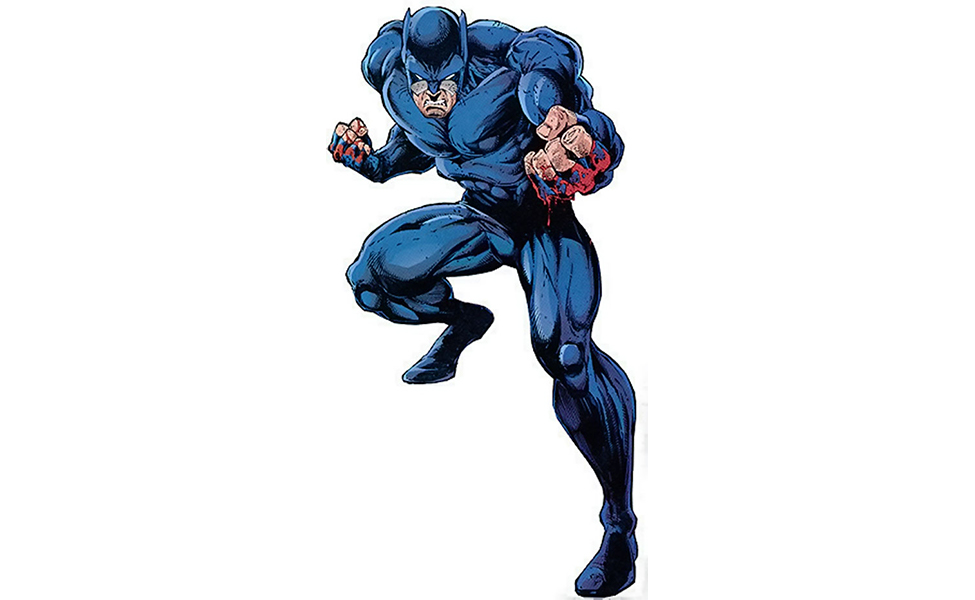 Wildcat is a superhero title that has belonged to several people. The first of those was Ted Grant, a renowned heavy weight boxer that took up the Wildcat mantle to clear his name after getting involved with the wrong people.
Wildcat's costume is fairly simple so there are a few ways it can be done. The simplest is a black body suit and fingerless gloves paired with a cat mask. Wearing martial arts slippers with the body suit – either inside the suit of it goes over your feet or outside of it for suits that end at the ankle – should protect your feet and give you the Wildcat look.
If the mask doesn't look quite right you can go with face paint to mimic the look of his mask.