J. Michael Tatum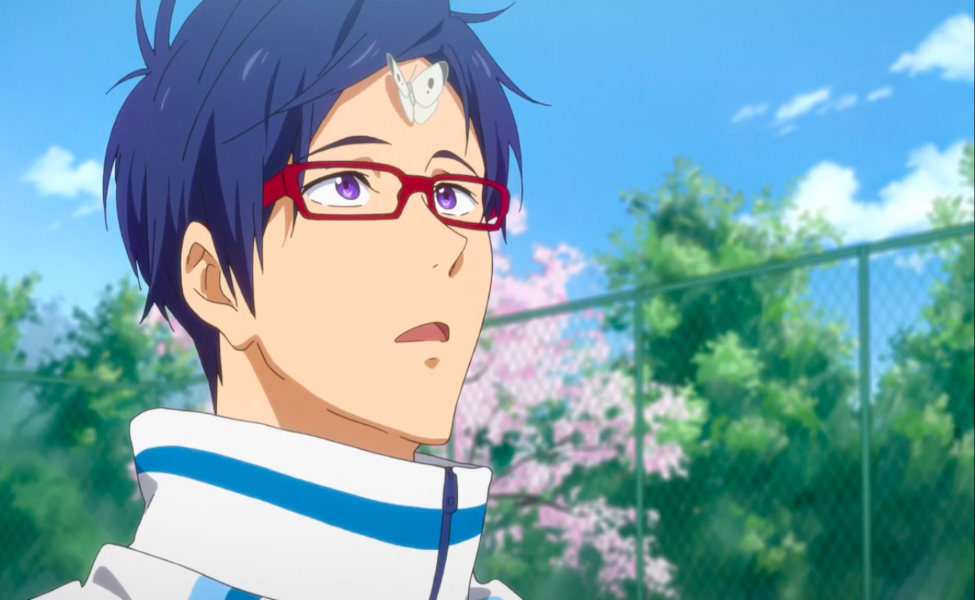 Rei (voiced in Japanese by Daisuke Hirakawa and in English by J. Michael Tatum) is one of the main characters in the anime Free!
At the start of the series, Rei is part of the track club at Iwatobi High School, but once Nagisa recruits him to the swim club, he becomes their butterfly swimmer. Once the position of captain at the swim club opens up, he takes the spot. After graduating, he started attending Shimogami University.
Rei has short, slightly spiky dark blue hair, and light purple eyes, which he wears red rectangle-frame glasses over. His usual swim uniform is the Iwatobi school jacket, and a black pair of tight swim pants, with vibrant blue line detailing.