Jamie Donnelly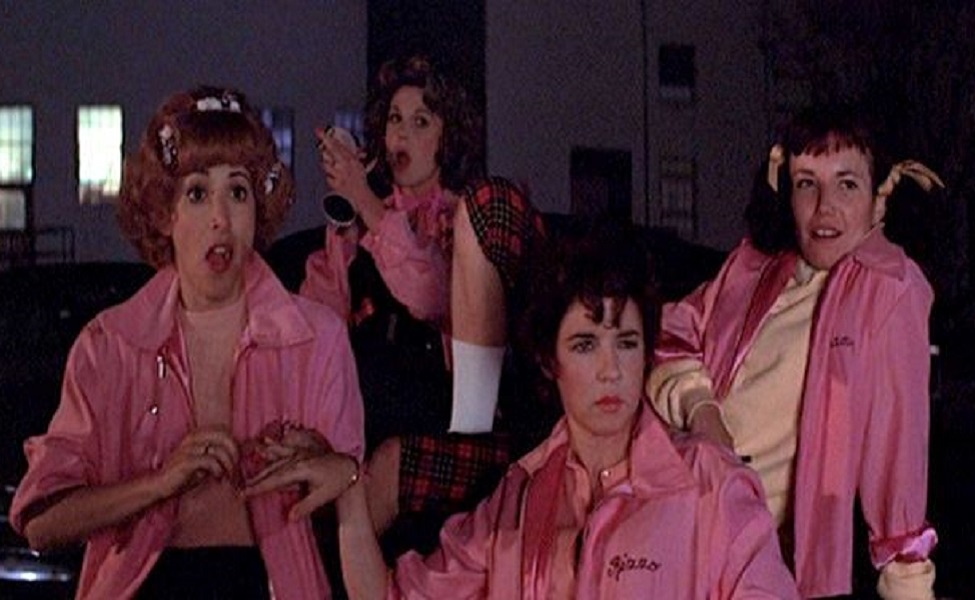 If you haven't seen Grease by now, you're missing out. Not only are the songs catchy and the lines almost infinitely quotable but the costumes are iconic. And perhaps none are more so than those of the Pink Ladies. Rizzo, Frenchie, Jan, and and Marty are sort of the girl gang of Rydell High. They more or less pair up with the T-Birds, the school's unofficial greaser representatives. Of course there's Sandy Olson too, though she doesn't join until much later. And, alas, she never gets that iconic Pink Ladies jacket.
You can get one, though! In fact a Pink Ladies Jacket is more or less the one piece you absolutely need in order to pull of this costume. All of the girls change their clothes throughout the movie but that is one thing they are almost never seen without.
To finish off the look you could choose a classic '50s A-Line dress, pearls, heels, and hair bows like Frenchie wears. Just make sure you get one of these '50s hairstyles going too.
Or you might prefer the more daring look of capris, flats, and a button down like Rizzo wears.
No matter how you style it, as long as you've got the jacket and the attitude, you're a Pink Lady through and through!