Juuzou Suzuya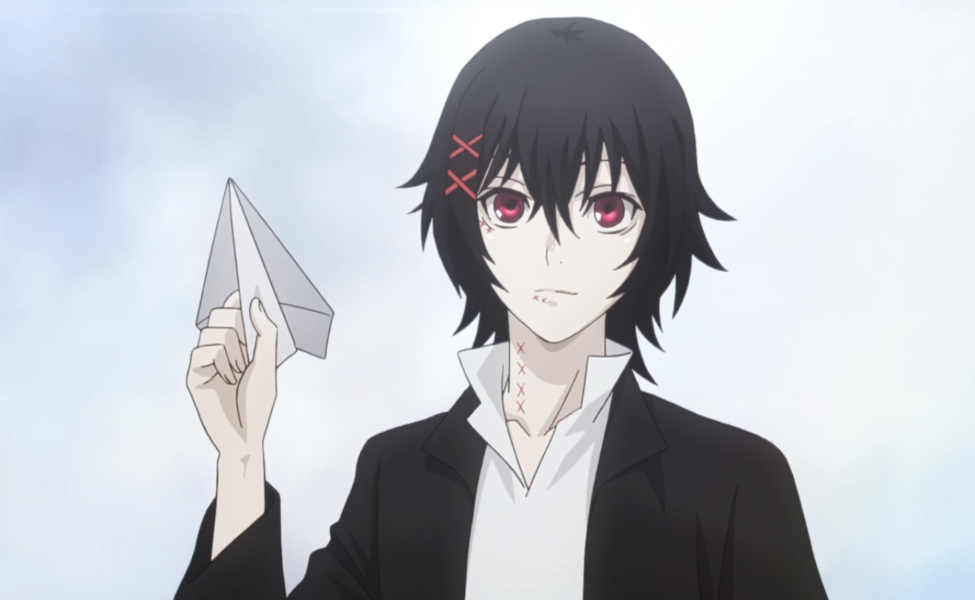 This is a followup article to the other Juuzou piece I wrote, if you would like to see the one for the original Tokyo Ghoul version, please check it out over here!
Juuzou's appearance changes quite noticeably between the original series and :re, with slightly longer black hair, less prominent stitches, and two simple X hairclip sets, instead of the XIII. The eyes remained the same red, however.
In terms of outfits, it is also a lot more toned down and formal looking. As opposed to the vibrant colors of the original series outfit, this one is a white open collar shirt, a long black open-front jacket, black capris with duo patterned red and white suspenders, and black house slippers.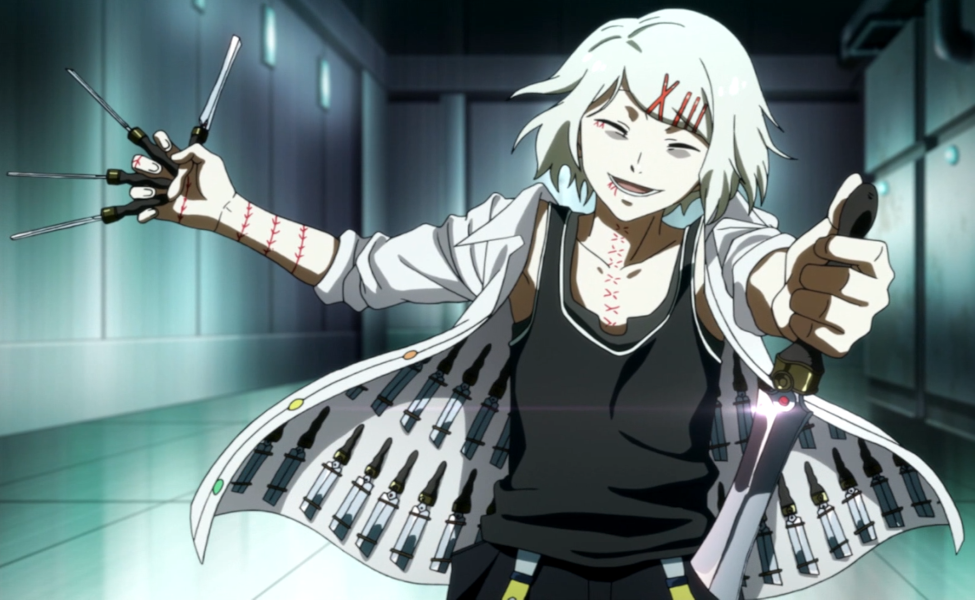 Juuzou (voiced in Japanese by Rie Kugimiya and in English by Maxey Whitehead) is a Special Class Ghoul Investigator from the anime/manga Tokyo Ghoul.
While he looks (and acts) like a character that probably wouldn't be considered as one of the good guys, Tokyo Ghoul is a series that is fantastic at turning your expectations in character writing on their head, and makes good guys/bad guys a very grey area.
In the early half of the series, Juuzou has chin length wavy creamish white hair, held in place by hair clips arranged to form a XIII, red eyes, and stitches all over his body (self sewn). The outfit he wears is a pale pink shirt with details on the sleeves and colorful buttons, a black undershirt, blue and yellow suspenders, black capri pants with yellow and red patterned leggings underneath, and red house slippers.
(Click here for the Tokyo Ghoul: Re version of the character)