mime bomb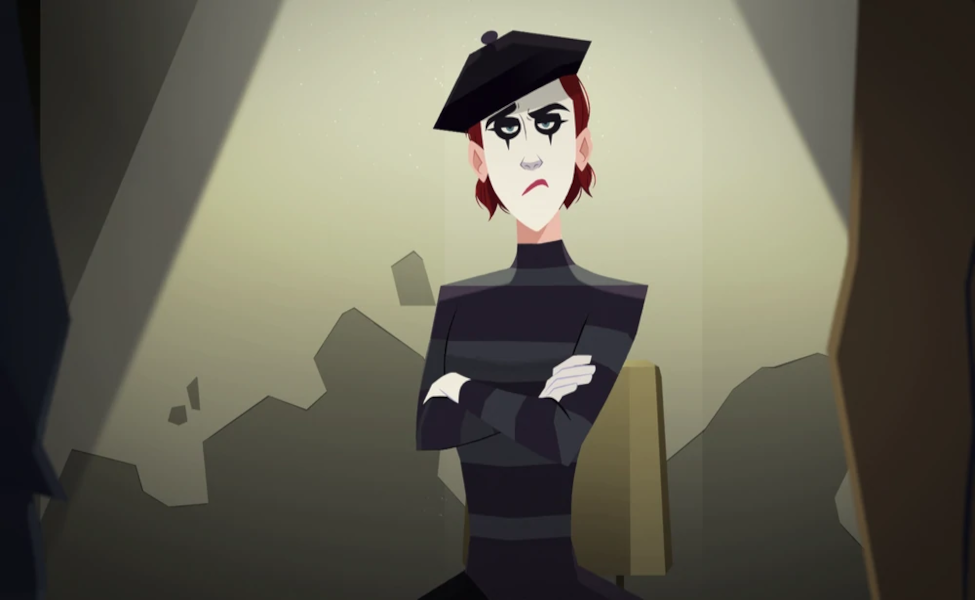 Mime Bomb is one of the agents of V.I.L.E in the Netflix adaptation of Carmen Sandiego (2019).
He is one of Carmen's former classmates, but ultimately followed in the path the school was teaching and became a criminal mime. We don't know very much about him aside from the little we see in the show, but he's often sent on stealth missions as he's quiet and well adept at becoming part of a scene to gather information.
Mime Bomb has light greyish-blue eyes, wavy auburn hair tucked behind his ears, white face paint with a light red lip and emphasized black brows and heavy black eyeliner, and his outfit consists of a grey multi-toned striped turtleneck, black skinny pants, black flat shoes, white gloves, and a black beret.