Nobunaga Shimazaki
Haru (voiced in Japanese by Nobunaga Shimazaki and in English by Todd Haberkorn) is the main character of the anime Free!
He is a freestyle swimmer and during the majority of the original series, he was the vice-captain of the swim club at Iwatobi High School. He has since graduated and is attending Hidaka university, also joining the swim club there, in hopes of going on to professional competitions.
Haru has short black hair that hangs over his eyes, which are bright blue. He is usually seen wearing his Iwatobi school sports jacket, and his thigh length, tight black swim pants, with purple line detailing. Haru often (if not always) wears the swim pants underneath his every day clothes, as he'll take every opportunity to rip off his outerwear and dive into the nearest body of water…even if it's a fishtank.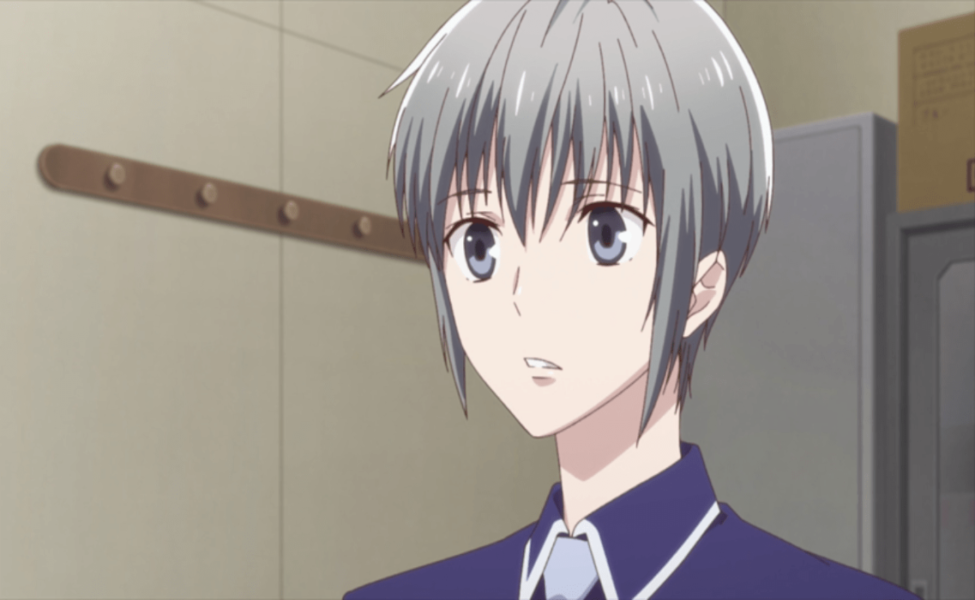 Yuki (voiced in Japanese by Nobunaga Shimazaki and in English by Eric Vale) is one of the primary main characters in the anime/manga Fruits Basket.
Out of the cursed zodiacs of the Sohma family, Yuki holds the power of the Rat. He lives with Kyo and Shigure at the start, as well as Tohru when she ends up moving in. Yuki starts off the series being very distant and has a lot of self-esteem issues, despite being regarded as a popular, princely icon at his school, but grows to be more open around the people he cares about.
He has short, silvery hair worn with two long side bangs, and grey eyes. Like Kyo, he's often seen wearing their school's uniform, consisting of a set of dark blue slacks and a matching shirt, a light grey tie, and dark brown loafers.