Cosplay at Anime NYC 2021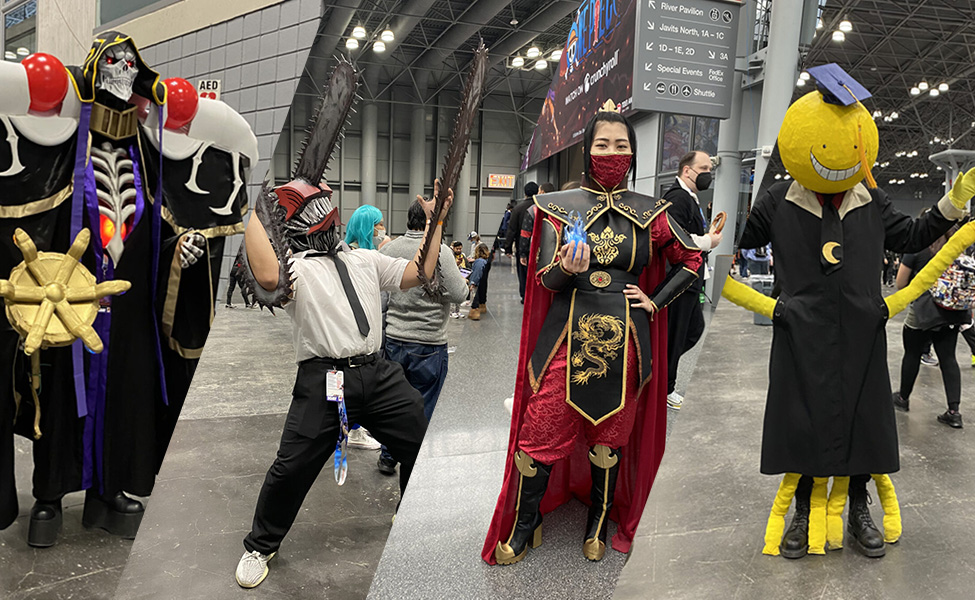 Anime NYC is New York City's premiere anime convention. Showcasing Japanese pop culture in the heart of the Big Apple, Anime NYC brings anime voice actors, artists, publishers, and most importantly, fans together. The Javits Center hosts this three day celebration with exclusive screenings and panels, show floor and artist alley, and of course cosplay. From cosplay meetups to the cosplay masquerade, cosplayers ruled supreme.
Among the most popular fandoms for cosplay were Demon Slayer: Kimetsu no Yaiba, Genshin Impact, My Hero Academia, and Squid Game.
While vaccinations and masks were required, please note that cosplayers took off their masks for photographs. Some of these photos were taken by Alberto Bohorquez (@snaps_by_hawkguy) who partnered with us to cover the event. Thanks Alberto!
Here are our some of our favorite cosplays from the convention. If you see yourself or someone you know, contact us!
---
These Asuka and Unit 01 from Neon Genesis Evangelion look awesome.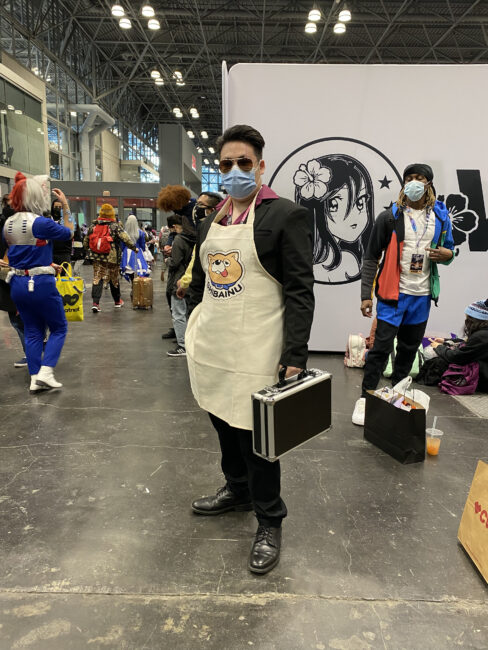 Tatsu took a break from his household duties to attend Anime NYC. (See all The Way of the Househusband costumes…)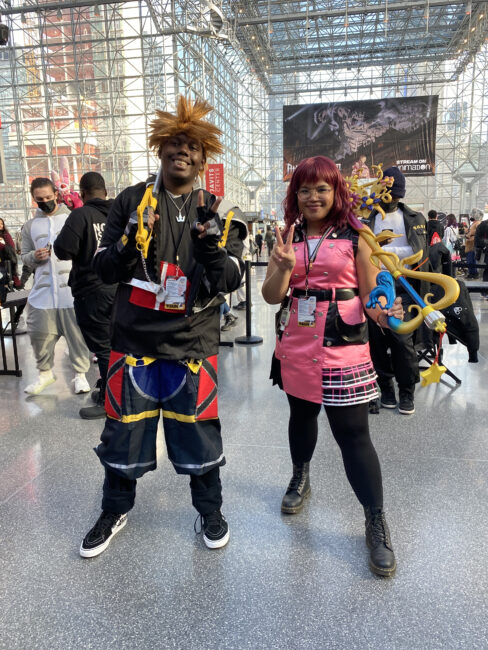 These Sora and Kairi cosplayers make the perfect duo! (See all Kingdom Hearts costumes…)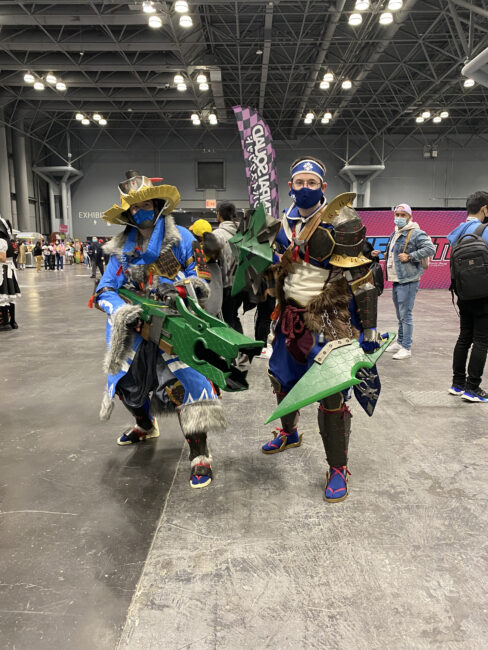 Impressive armor and weapon builds from these cosplayers!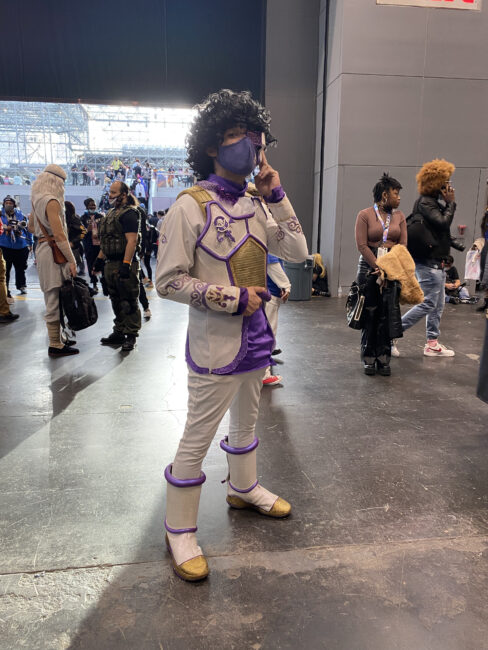 Mashups are always fun. The Real Prince of All Saiyans fuses Dragonball with the iconic prince of pop. (See all Dragonball costumes…)
Plus ultra! Bakugo and Deku are ready to fight. (See all My Hero Academia costumes…)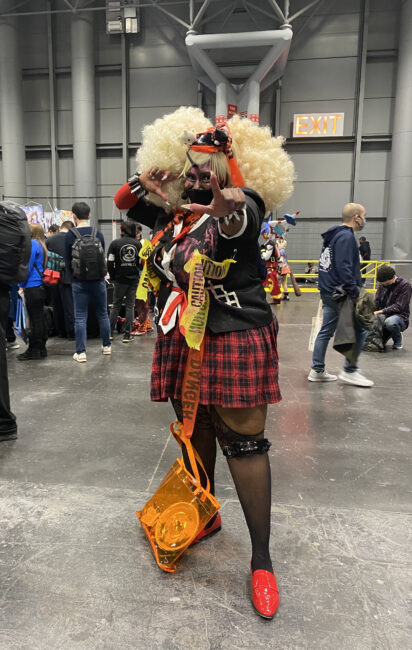 This Junko cosplayer is the ultimate fashionista! We love the addition of the punk accessories. (See all Danganronpa costumes…)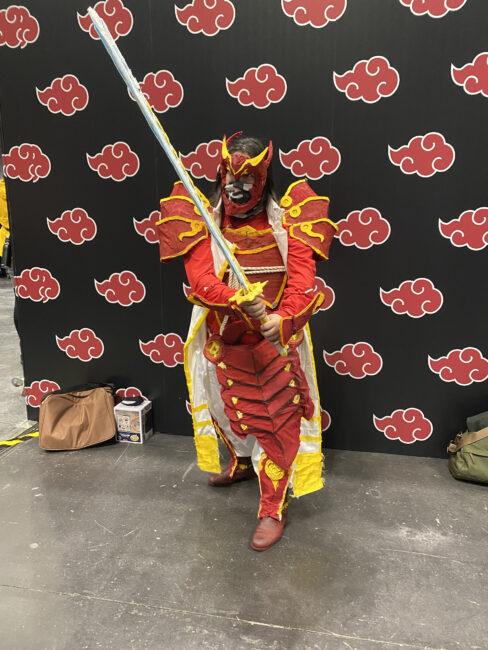 What a cool samurai build!
This Ryu and Chun Li cosplayers are ready to take to the streets. (See all Street Fighter costumes…)
This armor is both beautiful and ornate!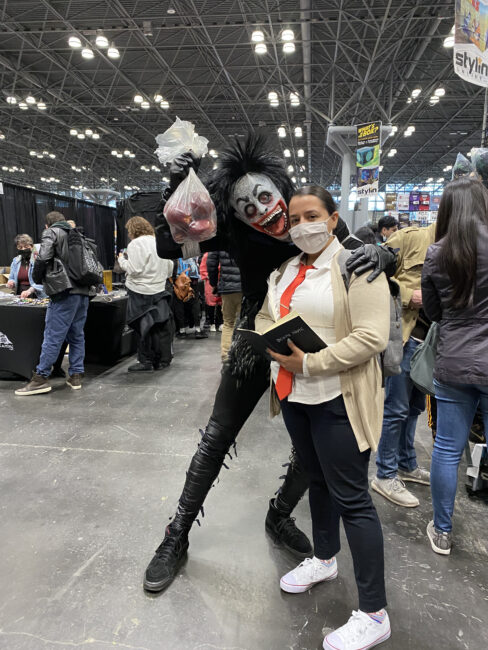 This Light Yagami was accompanied by their very own, very creepy Ryuk, complete with a bag of apples. (See all Deathnote costumes…)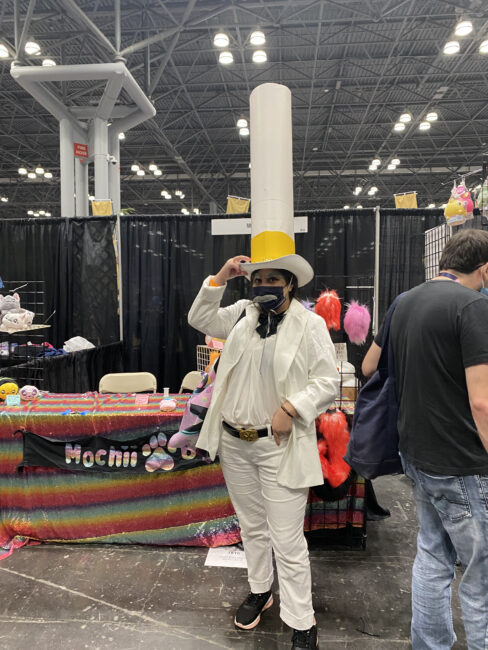 That's right, it's Doug Dimmadome, owner of the Dimmsdale Dimmadome, with a comedically large hat. (See all Fairly Odd Parents costumes…)
Time to slay some demons with this Hashira group. (See all Demon Slayer costumes…)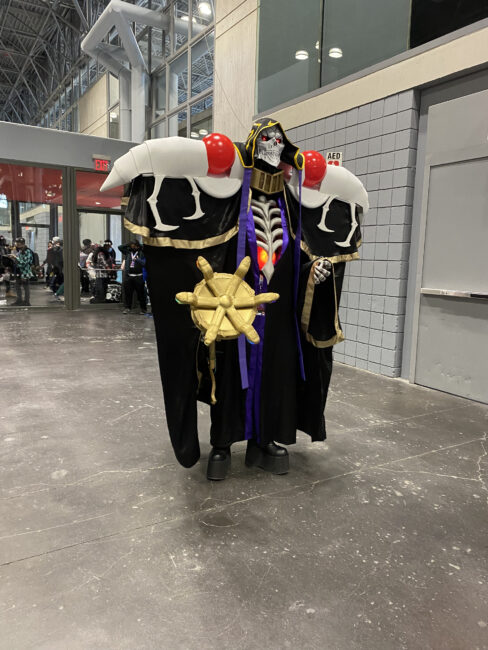 Check out this larger than life Ainz Ooal Gown from Overlord.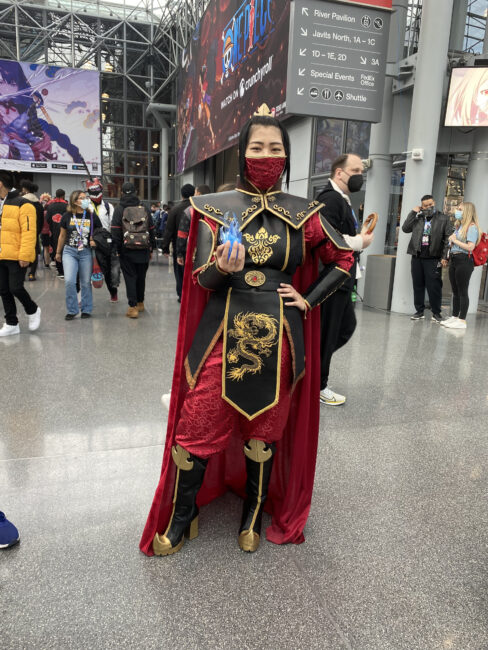 Usually we don't root for villains, but this Azula cosplay is gorgeous! (See all Avatar the Last Airbender costumes…)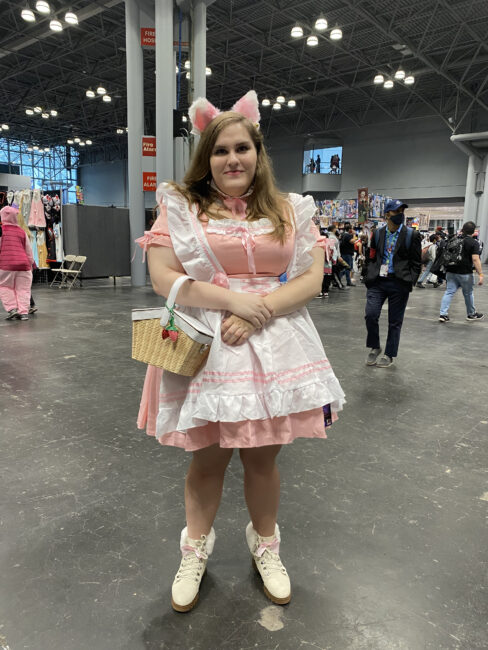 Maid outfits are popular in Japanese culture. Here's an adorable pastel pink maid.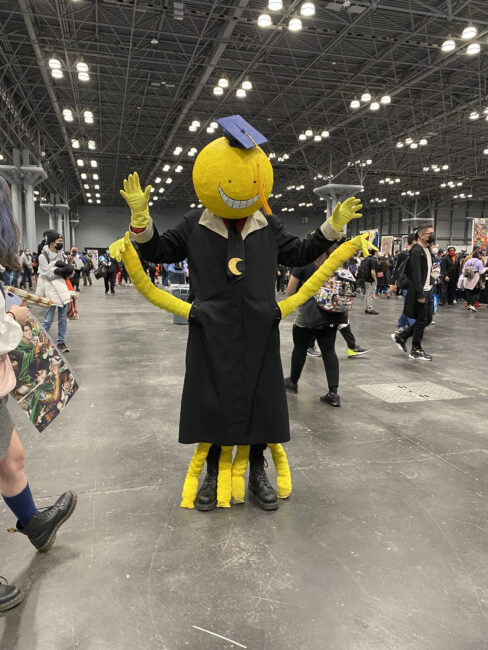 Time to learn with Korosensei! The extra arms are especially innovative. (See all Assassination Classroom costumes…)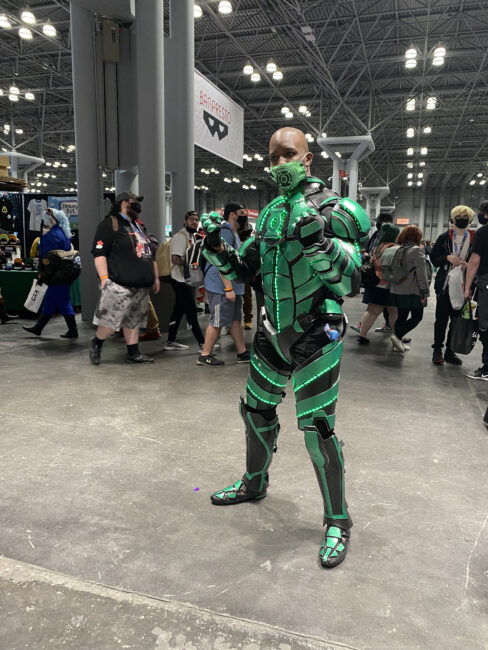 This LED armored Green Lantern looks fantastic!
This Sailor Moon Samurai is an awesome concept.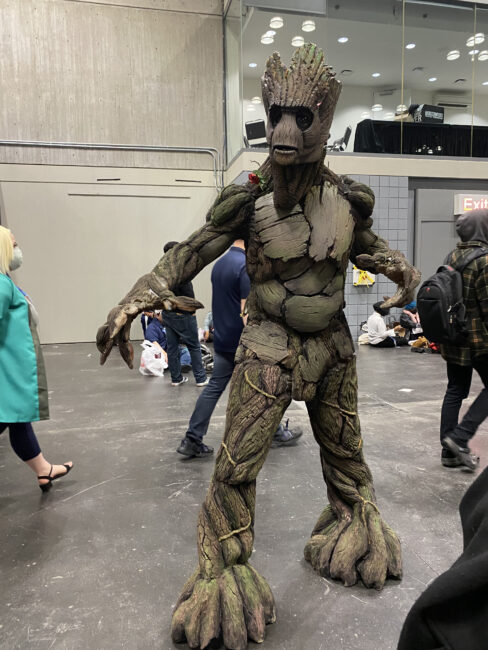 I am Groot! This cosplayer looks like he stepped right off the Guardians of the Galaxy set. (See all Guardians of the Galaxy costumes…)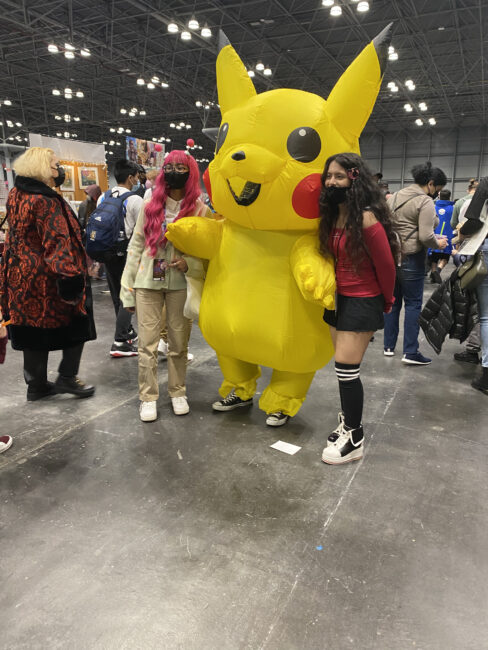 Pikachu poses with fans. Gotta catch em all, right? (See all Pokemon costumes…)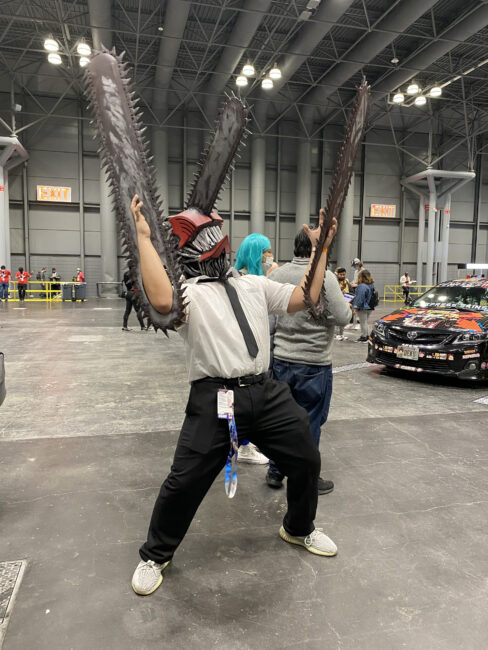 Chainsaw Man was one of the most popular manga of 2021. This Denji build is incredible! (See all Chainsaw Man costumes…)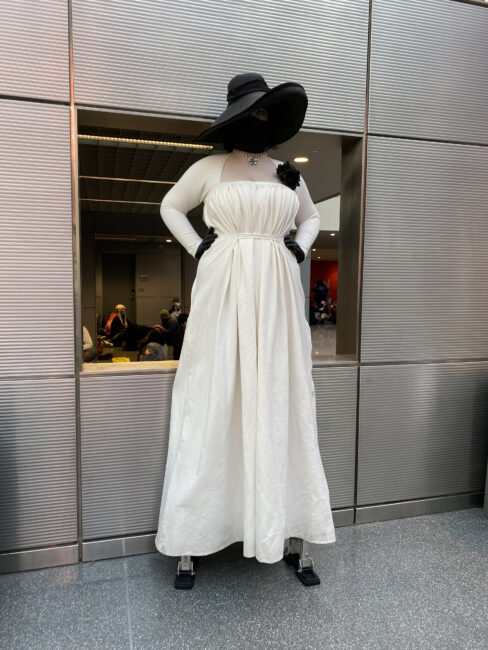 This Lady Dimitrescu cosplayer was wearing stilts! (See all Resident Evil costumes…)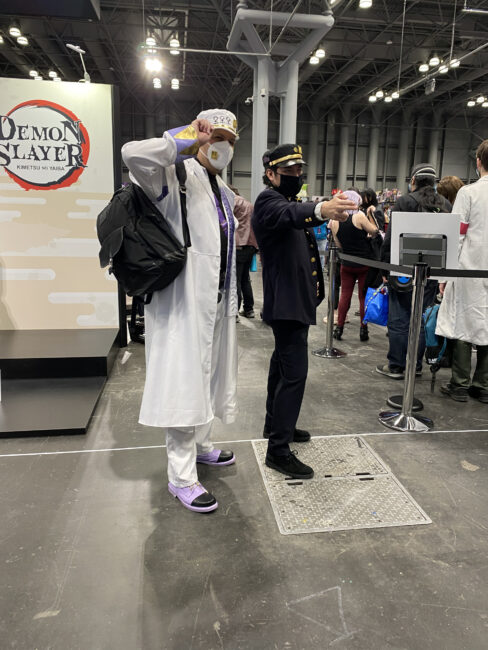 You dare approach me? Prepare to battle these Jojo cosplayers. (See all Jojo's Bizarre Adventure costumes…)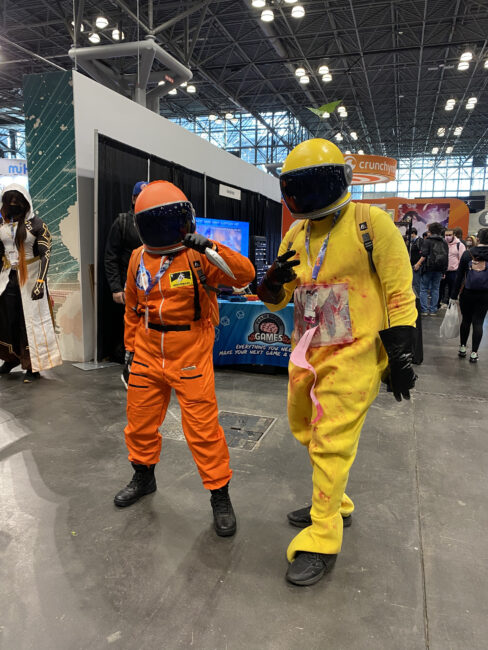 Even at an anime convention, Among Us remains popular. We think yellow looks sus…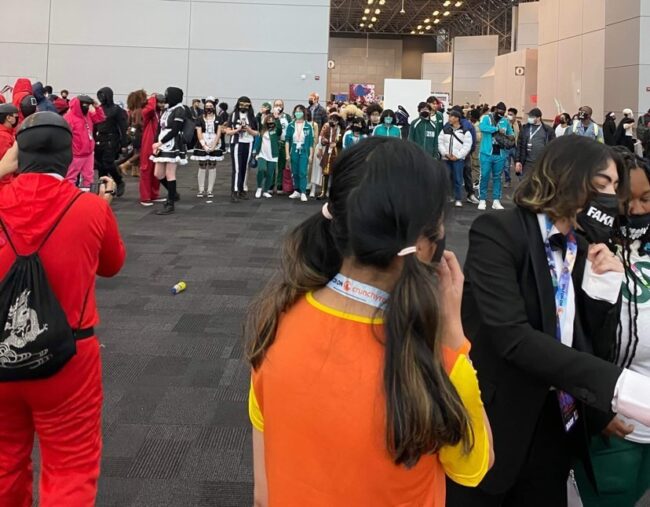 It wouldn't be a con in 2021 without Squid Game cosplay. Yours truly is Player 240 at the Squid Game meetup, where everyone played Red Light, Green Light and Tug-of-War! (See all Squid Game costumes…)
Stay connected. Don't miss out!
Get new costume guides in your inbox once a month.
And don't worry, we hate spam too! You can unsubscribe at any time.