Pakunoda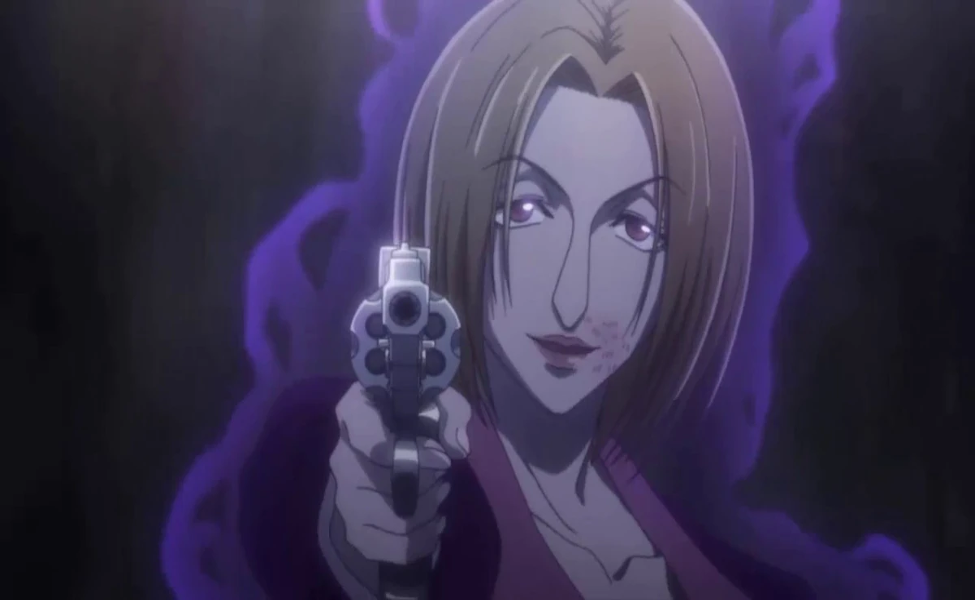 Pakunoda (voiced in Japanese by Romi Park, and in English by Erica Lindbeck) is part of the Phantom Troupe in the anime Hunter x Hunter.
She's the gun expert of the Troupe and specializes in memory reading and recalling, and when not involved in criminal activities, she loves to spend time with cats.
Paku has brown eyes and middle parted neck-length blonde hair, and her usual outfit is a very open fronted purple suitjacket with a pinkish collar, a matching skirt, and slip-on shoes that match the color of the suit's collar.