Pete Zarustica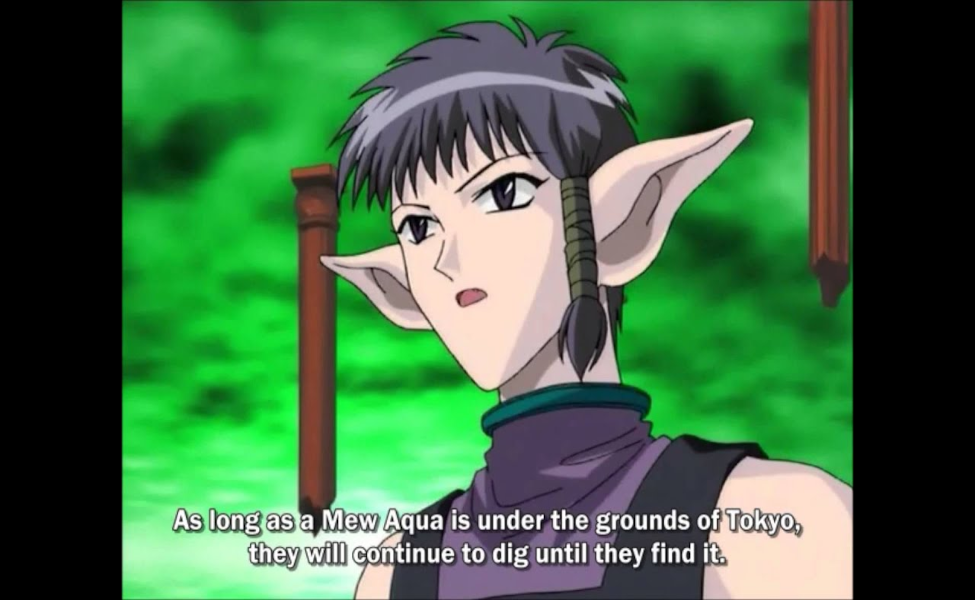 Pai (voiced in Japanese by Canna Nobutoshi and in English by Pete Zarustica) is one of the main antagonists in the anime/manga Tokyo Mew Mew (2002).
He is the most mature, and presumably the oldest, out of the alien trio. He shares in Kisshu and Tart's goal with reclaiming the Earth in the name of their people, but focuses a lot more on getting the tasks required of them done, instead of getting distracted.
Pai has purpley-grey hair worn in a long strand in the front, tied with a forest green band, with eyes in a similar color to his hair. Like the other two, he has large pointed ears, and sharp teeth. He wears the most covering outfit out of the three of them, with a sheer sleeveless turtleneck under a loose cropped tanktop. He has arm warmers that match the undershirt, with a pair of rolled hem black pants, with ribbons coming off the back like the others have. All of the main clothing items have a tealy-green trim on them. He has wraps on his legs that match the color of the one on his hair, and a pair of simple black slip on shoes.