Phillip Reeve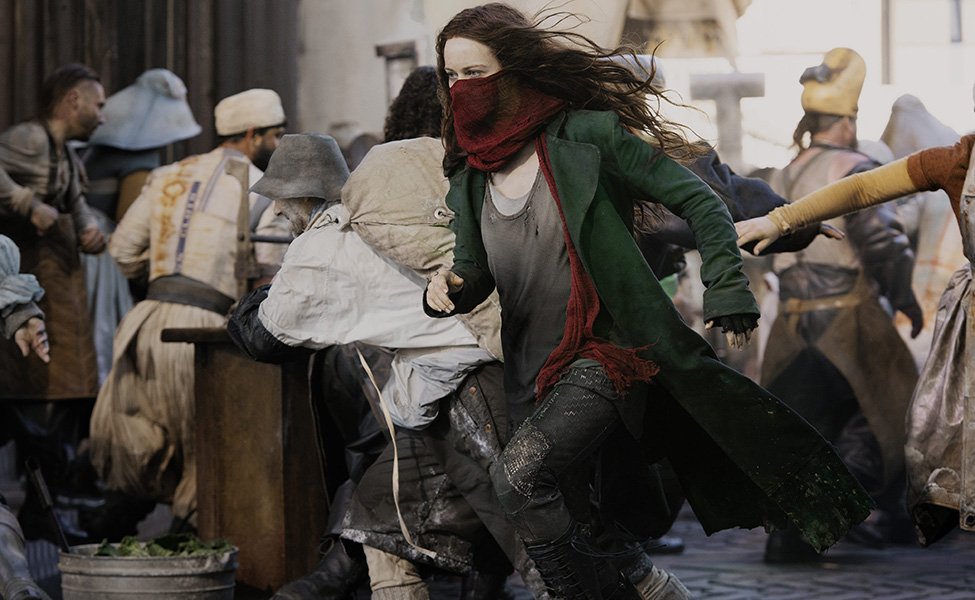 Hester Shaw (played by Hera Hilmar in the movie) is a remarkable heroine. She is strong-willed, smart, and determined. She is also easily identified by her scar, received at the hands of a man she now wants revenge on. The scar is less obvious in the movie but still an important part of Hester's story. And that's where any good Hester cosplay is going to start.
Scar wax is key for  Hester cosplay, as is a long auburn wig. With those elements in place, Hester's outfit becomes a snap. A long dark green coat, a long sleeved grey shirt, black fingerless gloves, black pants, black boots, and a long red scarf wrap up the rest of her look.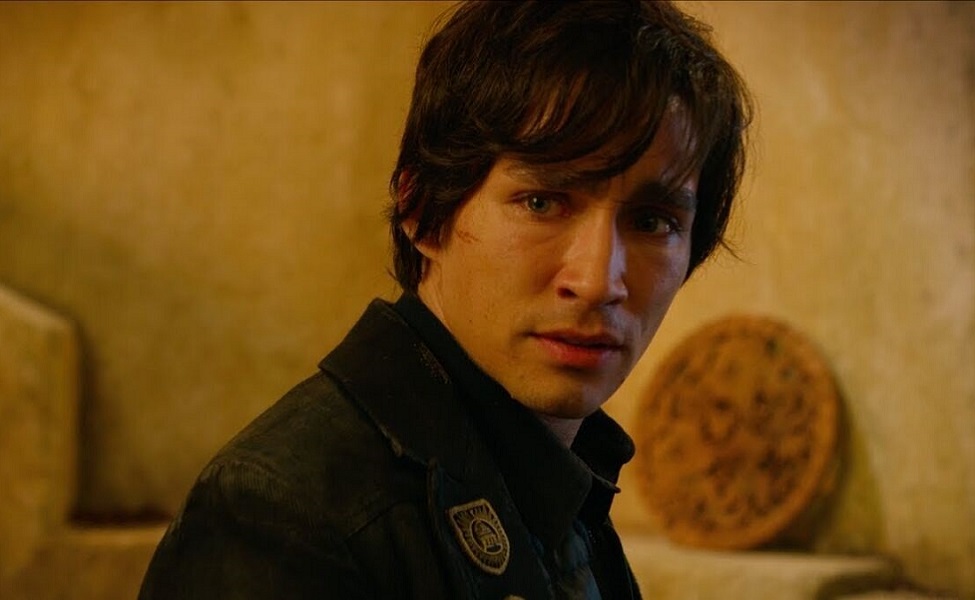 Tom (played by Robert Sheehan) is a young historian working on the city of London. He idolizes Thaddeus Valentine and wants to serve his city through his work at the museum. His life takes a wild turn, however. And for all that he starts out a London boy, it's not long before he's swept up into wild adventures that take him far from home.
A windswept brown wig starts off any good Tom cosplay. Unless, of course, you already have dark hair of a similar cut, in which case all you need is a little styling. From there you'll need to layer a dark blur shirt under a silver brocade vest and add a black military-style jacket. Black pants, a black belt, and black boots finish off a look fit for anyone hanging onto their roaming city.