Winona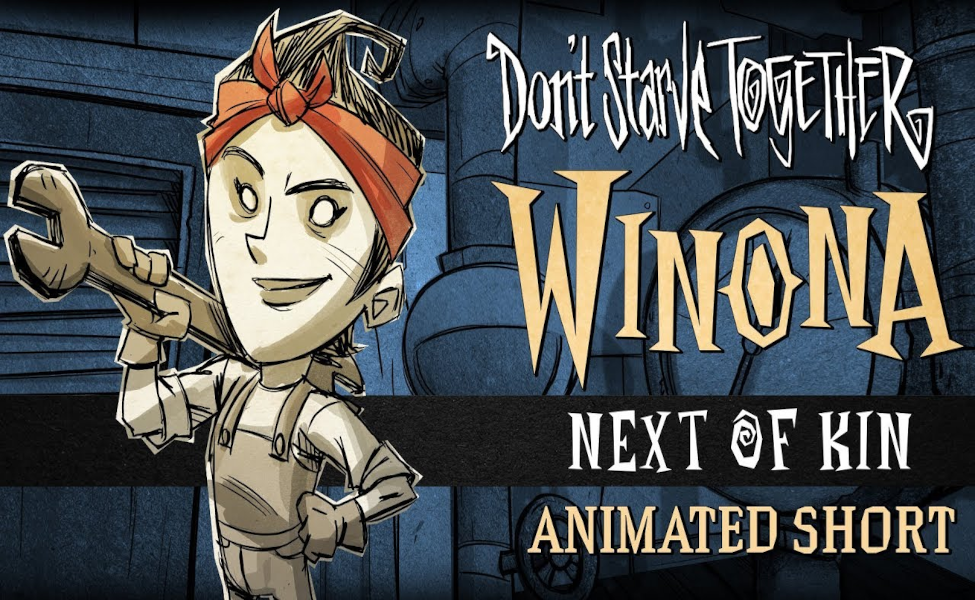 Winona is one of the playable characters in the survival horror game series, Don't Starve.
She is Charlie's older sister, and ended up getting pulled into the Constant in her quest to find her and save her, after she went missing. She's a mechanic and found her way closer to what was going on by working at the Voxola factory.
Winona has black swirled hair like her sister, but it's swept up into a high hairdo with a red wrap, and she's got white eyes like a lot of the other characters. Her outfit consists of a white shirt with rolled up sleeves, dark grey overalls, with matching gloves, and black workboots.