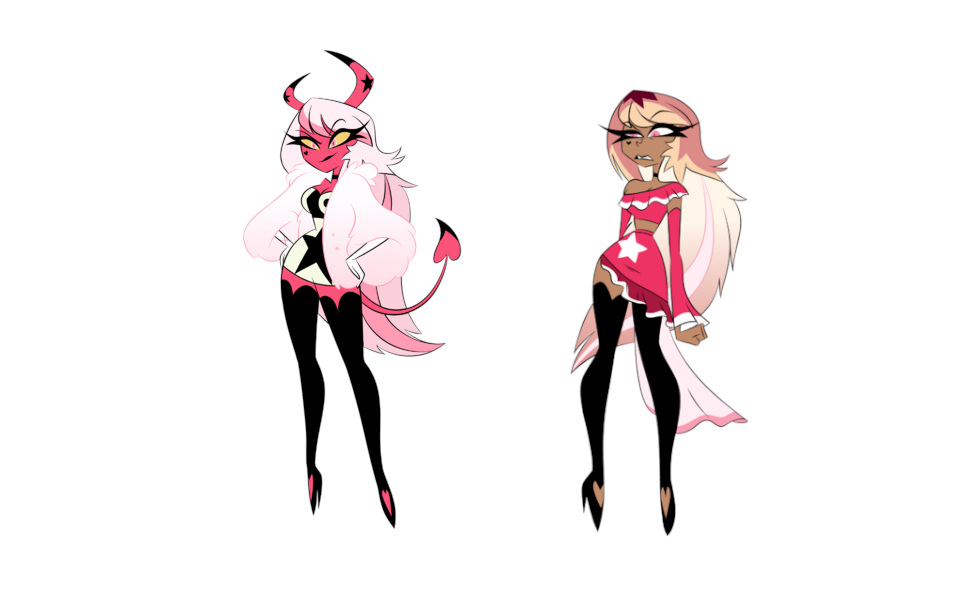 Verosika from Helluva Boss is not what you would call a nice woman. Even for a succubus she has an attitude and she's not above making everyone else deal with the consequences. Whether in human or demon form, she's not someone you want to cross.
Cosplaying her can be a lot of fun, though. Both her human and her demon form wear black leg warmers with back stilettos while her demon form has a white-ish wig and her human form is blonde. In demon form she wear s white dress decorated with black shape that you'll have to paint on. She also has pink horns and a pink tail. Her human form opts for a pink long sleeve drop top and matching skirt with white details that you will also have to paint on.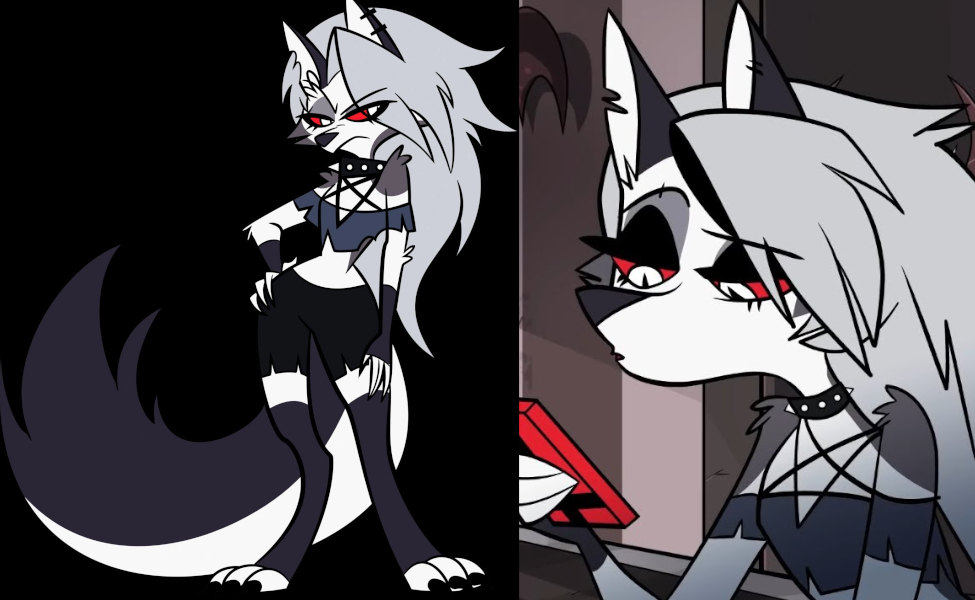 In the Hazbin Hotel spinoff series, Helluva Boss, Loona (voiced by Erica Lindbeck) is the receptionist for Immediate Murder Professionals (I.M.P.), an assassination startup. Loona's attitude is caustic and apathetic.  When her nose is not buried in her phone, she can typically be found shooting acerbic glances at her co-workers.  Loona is a hellhound, and her appearance is mostly that of an anthropomorphic black and white wolf.  To recreate her costume, you'll want to accessorize with plenty of wolf-like details including a tail and ears, and then layer her tight shorts and crop top over that.  You can always cut the shorts and top to match the slightly tattered look of Loona's clothes, as well as to show as much or little skin as you are comfortable with.