Search Results for cinderella

Sam Montgomery (Hilary Duff) is the protagonist of A Cinderella Story, a modern adaptation of the fairytale. Sam is the Cinderella character, bossed around by her cruel stepmother and stepsisters. She is shy and quiet with a love for baseball, which she learned from her late father. She confides in her online pen pal, who's actually Austin Ames, the most popular guy at school. When he asks her to meet at the Halloween dance, Sam dresses as a mask…

…t royal ball with him wearing a magically transformed blue gown and glass slippers, before she must hide away by the stroke of midnight. Complete Cinderella's glamorous look with this Cinderella makeup tutorial….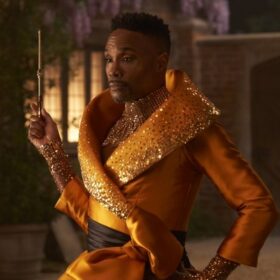 …The fairy godmother, portrayed by the iconic Billy Porter, is a character in Cinderella (2021). In this iteration, a monarch butterfly transforms into the fairy godmother. Introducing himself as her fabulous godmother, he says Cinderella saved her, and now he plans to send her to the ball. With a rendition of "Shining Star," he uses magic to make one of her gown designs come to life. Of course, he pairs it with the signature glass slippers….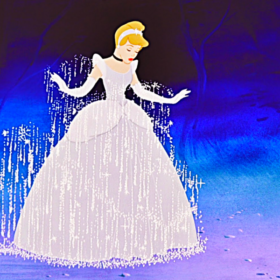 Cinderella is a classic princess from the animated film in 1950. Based on the fairytale of the same name, she works as a maid for her wicked stepfamily. They forbid her to attend Prince Charming's ball, but the Fairy Godmother arrives to cast a spell to make her wish come true. Now with a carriage, horses, and dress, Cinderella can enjoy the ball, but she must return before midnight. She dances with the prince and falls in love. She loses her gla…

Rose Cinderella was just a normal girl until she fell through a portal into the world of fairy tales. There she learns that she is the granddaughter of Cinderella! Voiced by Rebecca Soler (billed as Jessica Paquet), Rose is a very outgoing but clumsy girl who loves to help other people. Whether she is working with her friends or her boyfriend Hawk SnowWhite – grandson of Snow White – she is always ready to help those in need and find a happy endi…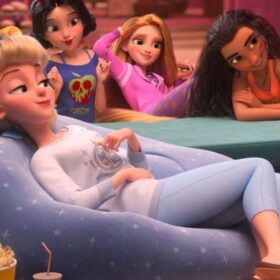 …In Wreck It Ralph 2: Ralph Breaks The Internet, Vanellope Von Schweetz encounters her fellow Disney princesses. Cinderella (voiced by Jennifer Hale) wears pajamas for the slumber party featuring a gray sweater and light blue leggings. The shirt features her signature carriage with the acronym "G2G." You can the guide for her classic look here….

…s a pumpkin into a carriage, mice into horses, and the rags into a beautiful ballgown. However she warns Cinderella that the magic will wear off at midnight….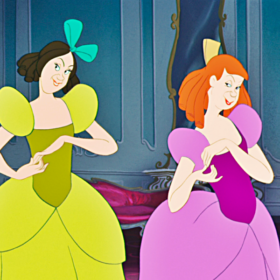 …Drizella and Anastasia Tremaine are the antagonists of Cinderell . The two sisters take delight in teasing and bossing around their stepsister, Cinderella, encouraged by their wicked mother, Lady Tremaine. They attend the ball in hopes to woo Prince Charming, but their obnoxious attitudes and constant bickering make them unattractive….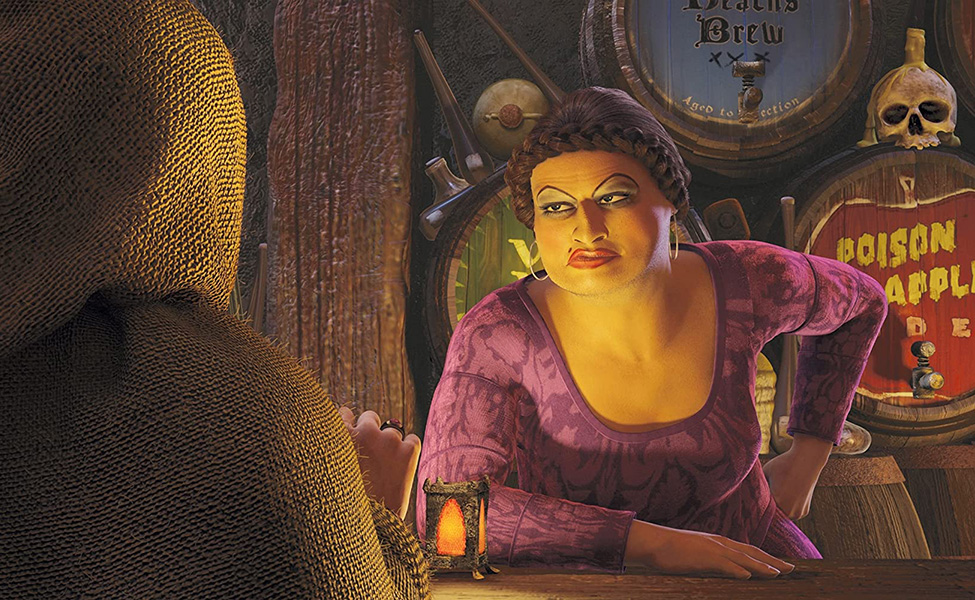 In Shrek 2 and Shrek the Third, Doris (voiced by Larry King!) is one of Cinderella's step-sisters, who works as a bartender. She puts forth Puss in Boots to King Harold for the task of assassinating Shrek. Eventually she ends up as part of Princess Fiona's inner circle. Whether she's ugly is subjective — Simon Cowell certainly thinks so — but her makeup with gaudy eyeshadow, pencil-thin eyebrows, and prominent mole, is ultimately what makes or br…

…airy Godmother transforms a pumpkin into a carriage, mice into horses, and Cinderella's tattered dress into a beautiful ball gown. However, the wand's magic only lasts until midnight. In the third movie, Lady Tremaine gets a hold of the wand to reverse time. The wand is also emphasized in Disney's Descendants. Either way, we wouldn't have magic and wonder of Cinderella without a wand. Gandalf the Grey Did you know that Gandalf's staff is also refe…