Circe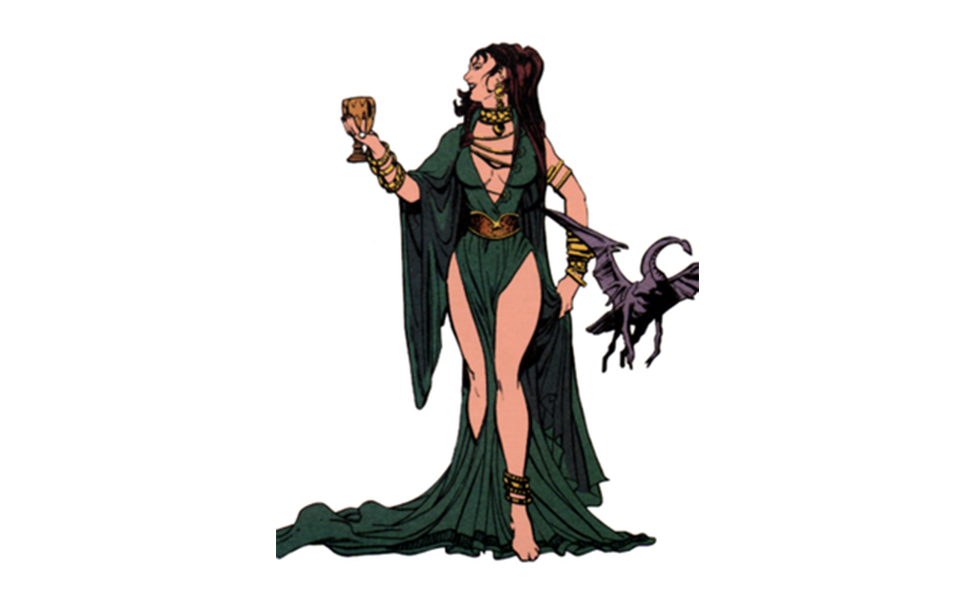 Circe first appeared in 1949 as one of Wonder Woman's antagonists. As an immortal sorceress she's a little hard to beat. Thankfully the good guys manage it every time. And I do mean every time. Like a good villain Circe makes repeat appearances, often changing in appearance but consistent in her evil.

This version of Circe might not be the first form she took but it is one of the most popular for cosplays. It gets back to the Greek roots of the character. She was adapted from one of the villains in Homer's The Odyssey and you definitely get the vibe of an ancient Grecian island witch with this version of Circe.

The first thing you'll need is a long black wig. Circe's hair color changes with every iteration of her character but this time her hair is jet black. As an added bonus you can also use this wig for a Morticia Addams cosplay if you're going to a multi-day convention!

Once you have your wig you'll need a green dress in a very tight but flowing style. After that you'll need a whole lot of gold accessories: bangles, a belt, a chalice, and an arm band. Skin tone skippers give you something close to a barefoot look. If that's not quite your style or you can't find a slipper in the right shade you can make a pair of invisible shoes like these.
There are no comments yet, add one below.
Stay connected. Don't miss out!
Get new costume guides in your inbox once a month.
And don't worry, we hate spam too! You can unsubscribe at any time.