Madeline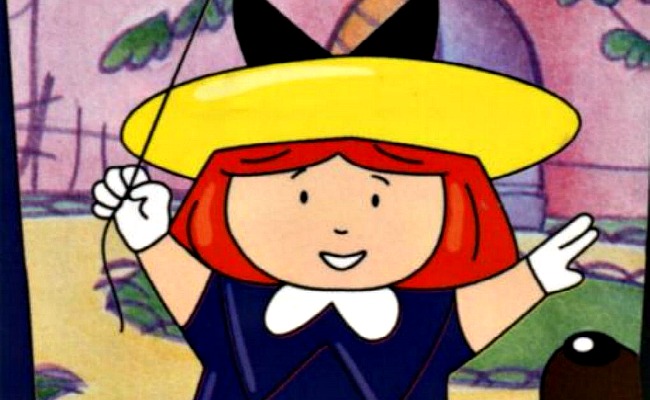 Even if you can't afford to take a trip to France, you can at least look like one of its most fashionable exports. Get into some mischief with a Peter Pan collared dress and a straw hat, and soon enough you'll feel like you're traipsing about Paris.
Janie
A rabble-rouser, animal lover, Philadelphia enthusiast, piano playin' Nutella worshiper. Janie chronicles the many ways in which she embarrasses herself on her blog, and fervently wishes the clothing from Clueless would make a comeback
Related Posts
In Mona the Vampire, Mona Parker is characterized as a young, extremely cute and tomboyish yet unbearably beautiful 10-year-old girl with a vivid imagination. She believes her hometown is overrun with supernatural monsters or other creatures or entities and, as Mona the Vampire, plans to stop all of them and save her town on a daily basis.

Mona has fair skin, rosy cheeks, big green eyes, short light brown hair with two red ribbons tied into bows and wears a white dress shirt, red sweater, black mini-skirt, cream-colored panties, a matching camisole, white calf-high socks and brown loafers. As a vampire, she wears a black braided wig with red and yellow ribbons, a purple flower-patterned cape, brown knee pads and a black bow-tie.

In Christopher Robin, the titular character (Ewan McGregor) is all grown up now, far away from Hundred Acre Wood, with a family and a job as an efficiency expert. But when Winnie the Pooh awakens and is unable to find his friends like Piglet and Tigger, he winds up at Christopher's door in London, causing a bit of chaos in search of honey.

Mr Benn is the title character of both the book and the television series. In each book/episode he visits a local fancy dress shop run by a guy only known as the Shopkeeper, picks a costume and uses a magic door to go on an adventure.

Mr Benn, a man wearing a black suit and bowler hat who never seems to go to work, leaves his house at 52 Festive Road and visits a fancy-dress costume shop where he is invited by the moustachioed, fez-wearing shopkeeper to try on a particular outfit.

He leaves the shop through a magic door at the back of the changing room and enters a world appropriate to his costume, where he has an adventure (which usually contains a moral) before the shopkeeper re-appears to lead him back to the changing room, and the story comes to an end. Mr Benn returns to his normal life, but is left with a small souvenir of his magical adventure.

Paddington Bear (voiced by Ben Whishaw), who first appeared in a children's book by Michael Bond, is an intelligent and friendly bear. Sent away from the deepest jungles of Peru, he is found at Paddington Station in London and taken in by the Brown family.

Scary Godmother is the comic book and animated character of the same name, written and illustrated by Jill Thompson. The children's books were first published in 1997 then eventually spawned into an animated TV film in 2003.

Harold Hutchins and his best friend George Beard are the creators of the comic book character, Captain Underpants, who comes to life after they hypnotize their principal, Mr. Krupps, into thinking he's the superhero.
There are no comments yet, add one below.