Search Results for metahd.ru <<<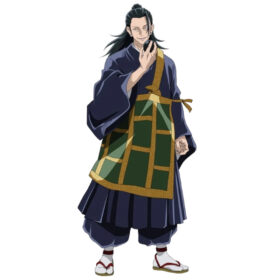 …a student at Jujutsu Tech alongside Shoko Ieiri and his former partner Satoru Gojo. Suguru became known as one of the worst curse users after he used his powers to massacre non-sorcerers. Suguru wears dark blue robes and has long black hair that is partly tied back. You can find high-quality versions of his uniform for cosplay, though if you are flexible with the appearance and want to save money, you can always mix and match different pieces to r…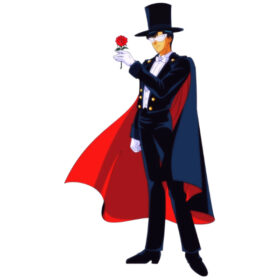 …Tuxedo Mask (voiced by Tohru Furuya and Robbie Daymond) is a main character in the anime series Sailor Moon. Real name Mamoru Chiba, Tuxedo Mask is the reincarnation of Prince Endymion and the love interest of Sailor Moon. Tuxedo Mask's costume is all in the name. Mamoru dons a tuxedo, complete with top hat and cape, as well as glasses that obscure his identity. Top off your look with a single red rose for the lucky Sailor Moon in your life….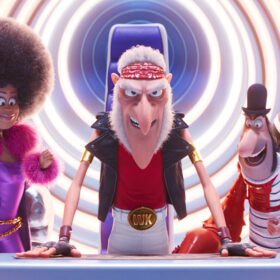 …In Minions: The Rise of Gru, Wild Knuckles (voiced by Alan Arkin) is the former leader of the supervillain group Vicious 6. After the group double-crosses him, he recruits a young Gru as his henchman. Despite his gruff and grizzled biker exterior, he has a soft spot for Gru and the Minions….

…In the HBO series True Detective, Detective Rustin Spencer "Rusty" Cohle (Matthew McConaughey) is brought in as partner of Detective Martin Hart (Woody Harrelson) to solve a ritualistic murder in rural Louisiana. Dress up as either the buttoned-up 1995 Cohle or the broken-down 2012 version who's now a suspect….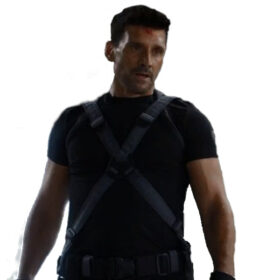 …of SHIELD. Far from the loyalty he claims to have for Fury's organization, Rumlow is an agent of HYDRA, a member of the team that handles the Winter Soldier, and one of the men that tries to take down Captain America. It's no wonder he ultimately becomes the villain Crossbones. Before he becomes Crossbones, Rumlow favors black tactical gear for his uniform. A black t-shirt, a set of cross-chest straps, black tactical pants, black combat boots, bla…

…abbit kigurumi sweatshirt….

Ruth Langmore (played by Julia Garner) is a trusted employee and confidante of Marty Byrde on the Netflix show Ozark. Despite her young age, Ruth is a sharp and indispensable addition to Marty's operations. She also undergoes one of the more obvious character transformations on the show, beginning as part of an antagonistic small-time crime family who attempts to undermine Marty's business, to a powerful part of his global operation. Ruth's cloth…

…Hotaru Ichijo lived in Tokyo before coming to the countryside of Asahigaoka. She is fascinated by the different lifestyle in the village. Hotaru loves fun, but has the appearance and attitude of an older girl, so her friends tend to depend on her. Hotaru gets used to life in the countryside with Komari, Renge, and Natsumi in Non Non Biyori Repeat….

…voiced by Koboyashi Yuusuke or Sean Chiplock) is the main protagonist. Subaru is transported from a convenience store in Japan to a fantasy world where he becomes a knight to the half-elf Emilia. Subaru typically wears the tracksuit he had on when he was brought to this new world, however he also has a butler's uniform he wears while serving at the Roswaal mansion. A standard butler's costume will help to achieve this look, especially if you take…

…who show their child forgiveness….