Search Results for metahd.ru <<<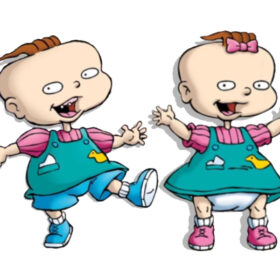 …Phil and Lil DeVille (both voiced bath Kath Soucie) are the troublemaking twins of Betty and Howard DeVille on the Nickelodeon show Rugrats. Phil and Lil are alike in almost every way, including how they dress. Their pink shirts and rubber-duck adorned shirts make for a fun and colorful costume for a couple or a pair of friends….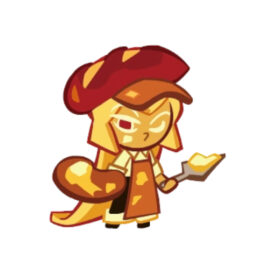 …er Pretzel Cookie is a playable character in the mobile game series Cookie Run. Butter Pretzel Cookie collects paints and creates a masterpiece in order to earn points. She wears a brown smock and a pretzel-shaped cap as part of her costume, and has long blonde hair. To recreate the appearance of Butter Pretzel Cookie, you'll want to let your creative side out. It's almost impossible to find a pretzel-shaped hat like hers, but a brown newsboy cap…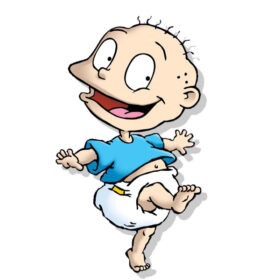 …he childhood of many Millennials. He led the group of friends known as the Rugrats, usually getting them into trouble (even if some of it was just make believe). His leadership and adventurous nature drove the whole show, so it's no wonder people might want to cosplay as Tommy! There are two ways to go about a cosplay like this. One is to get as close as possible to the original character and the other is to put a slight spin on. To get really clo…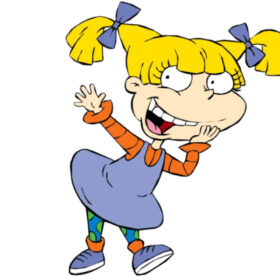 …is the bossy older cousin of Tommy and Dil Pickles on the Nickelodeon show Rugrats. Angelica is a spoiled child who rarely doesn't get what she wants, which leads to her butting heads with her cousins and their friends often. Even Susie Carmichael, who is normally an ally of Angelica, sometimes has to point out when she takes it too far. Angelica has blonde hair she styles in pigtails and she wears a purple dress layered over an orange shirt and b…

…In Blade Runner, Rachael (Sean Young) is the latest replicant created by Dr. Eldon Tyrell. What sets Rachael apart from previous models is that she's been implanted with the memories of Tyrell's niece. She doesn't realize she's an android, although she might be beginning to suspect….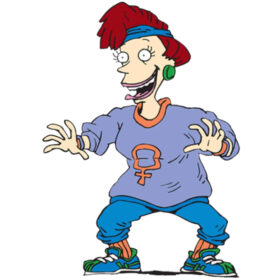 …Betty DeVille (voiced by Kath Soucie) is the vocally feminist mother of Phil and Lil on Nickelodeon's classic cartoon Rugrats. Betty is a bit of a tomboy, typically seen wearing comfortable sneakers, sweatpants, and her signature purple sweater with the "female symbol" on it. To recreate her iconic look, you can use a light purple sweater and a little orange fabric paint, as finding an exact replica can be fairly tricky….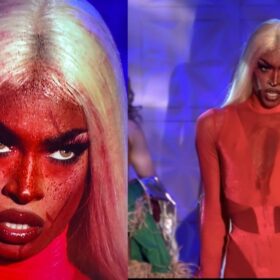 Tayce is a contestant on RuPaul's Drag Race UK season two. Known for her incredible makeup skills and fashion sense, Tayce is a fierce competitor. In the confessionals, some of her remarks have quite the edge. She was nominated as "Trade Minister" by her fellow competitors, meaning they find her the most attractive. She is currently still in the competition as a part of the top five. This outfit is from the second episode's lip sync to "Memory" f…

…Haiji Kiyose is the captain of the track team he created at Kansei University. With extreme dedication, Haiji sets his eyes on the Hakone Ekiden competition. He is outgoing, friendly, a great leader, and even cooks for his teammates. He does everything, which could cause him more harm than good. Haiji balances his leadership duties in Run With The Wind (Kaze ga Tsuyoku Fuiteiru)….

IQ Kitty is a character from the third season of RuPaul's Drag Race: All Stars. In episode six, the contestants must perform as a girl group called The Kitty Girls. Trixie Mattel, a contestant, and the eventual winner of the season, creates the character of IQ Kitty. Paint on a heart in the middle of the dress with the white fabric paint, and draw the pi symbol with black Sharpie. Obviously you'll need a lot of makeup to achieve this look. Follow…

Katya Zamolodchikova is an American drag queen and former contestant on RuPaul's Drag Race. She appeared on Season 7 and placed fifth, though she won the title of Miss Congeniality. Then Katya returned or All Stars 2 and placed in the top three. She is a favorite among the fans for her eccentric looks and quirky sense of humor. She co-hosts "Uhhhhh" and its spinoff "The Trixie and Katya Show" with fellow season 7 alumni Trixie Mattel. This costum…