Search Results for metahd.ru <<<

…voiced by Cree Summer) is a recurring character from the Nickelodeon shows Rugrats and All Grown Up! Susie possesses a strong sense of self and what is right, which often puts her at odds with Angelica Pickles, though the two girls are usually friends. To recreate Susie's original outfit, painting the abstract flowers using purple fabric paint onto a yellow dress is the best way to achieve the iconic look, though you can also use a yellow dress wi…

…The Bit.Trip Runner is an almost fully-black rectangular pixelated man with a rainbow trail following him wherever he goes on his adventures. He has a white stripe where his eyes would be….

Skull Boy (voiced by Scott McCord) is a character in the cartoon Ruby Gloom. With no clear idea on who his family is, he is in a constant state of change. Some days he believes he is descended from a long line of actors and the next he is descended from astronomers. This leads to many, many costume changes. But through them all, there is one outfit he comes back to and it is this one. Ox blood converse, grey jeans, a teal belt with large skull be…


…Homestar Runner is a terrific athlete that everyone loves who stars in his own web cartoon. He's forgetful and oftentimes slow, but also shows flashes of intelligence, such as stating Coloumb's Law when asked what 2 plus 2 equals….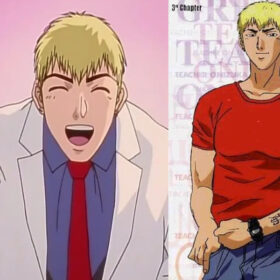 …Eikichi Onizuka (voiced by Wataru Tagaki and Steve Blum) is the main character of Great Teacher Onizuka. Eikichi was formerly a delinquent and the leader of the Onibaku bike gang, though he later aspires to teaching after a run-in with a pretty girl at a mall. Eikichi wears many outfits throughout the series, though one of his most recognizable might be the white suit and red tie he wears to teach a troublesome high school class….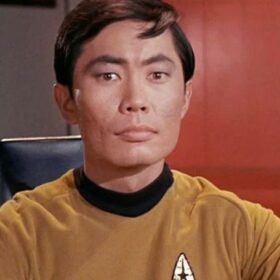 Hikaru Sulu is a main character in Star Trek: The Original Series. He served as helm officer onboard the U.S.S Enterprise alongside Pavel Chekov. He was then promoted to chief helmsman by Captain Kirk. A few decades later, Sulu assumed command of the starship Excelsior. After a full career, he remained captain on patrol of the Cardassian border. His hobbies included fencing, botany, and martial arts. George Takei (oh my!) portrays Sulu in the tel…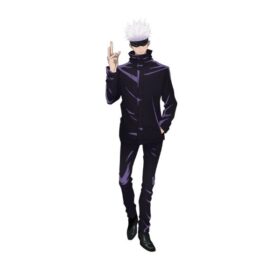 Satoru Gojo is a main protagonist in the anime Jujutsu Kaisen. As a teacher at the Tokyo Metropolitan Curse Technical College, he is a special grade jujutsu sorcerer. His mission is to reform the jujutsu world through his education, and foster a new generation of sorcerers that will one day match his power. Due to his incredible speed, he is known for being a fast fighter. Like Yuji, he can manipulate cursed energy, as well as manipulate space fr…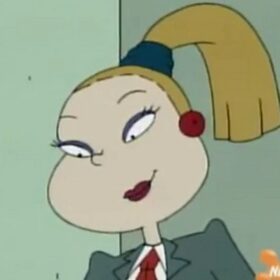 …0s. She wears her blonde hair in a high ponytail held in place by a blue scrunchy. Her red lips match both her stud earrings and her tie. Her white button down always pairs perfectly with either a blue or grey shoes and heels that match. And of course she never goes anywhere without her briefcase and her phone. Unfortunately her phone model is now a classic and very expensive (unless you want an inflatable novelty version) but a phone case can get…

…We find Kenshin roaming the Japanese countryside, carrying his reverse-blade sword (sakabatō), in search of redemption for the lives he has taken. He has made a vow to never kill again. Kenshin is known throughout Japan as the legendary swordsman and assassin, Hitokiri Battōsai. However, we see that he is really a soft spoken and humble person – quite the opposite of what would be expected….