Alice in the Country of Clover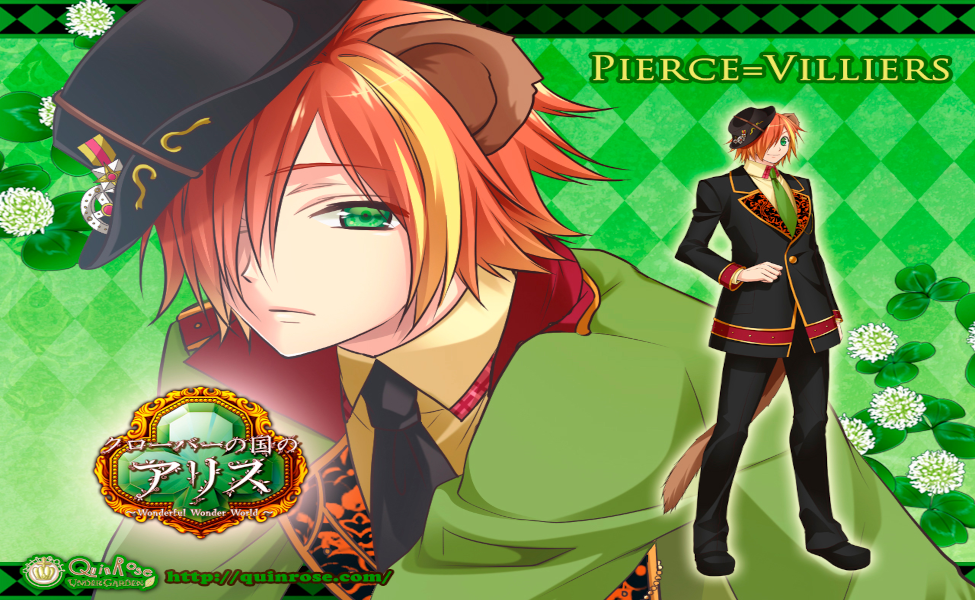 Pierce (voiced by Hoshi Souitirou) is the Dormouse character originating from Clover no Kuni no Alice/Alice in the Country of Clover (Wonderful Wonder World) dating game series.
He is part of the Hatter Mafia, and does a lot of their bloody and dirty work, including hiding bodies. Despite this, he's quite hyper, and very affectionate.
Pierce has gradiented red and yellow hair (the wig can be color corrected and cut to length, there were no premades for him), which his mouse ears stick out of, one of which he wears an off-center hat over. His outfit consists of a long, pale yellow undershirt with a sideways ruffled trim and red detailing, with a black belt and tie as accents. He wears a green coat with gold, red, and black details throughout it, a pair of black pants, with a belt holster on one leg, gold-soled boots with red and gold cuffs, topped with a green gem, and he has a tail that sticks out of the back of his clothes.