Aya Tademaru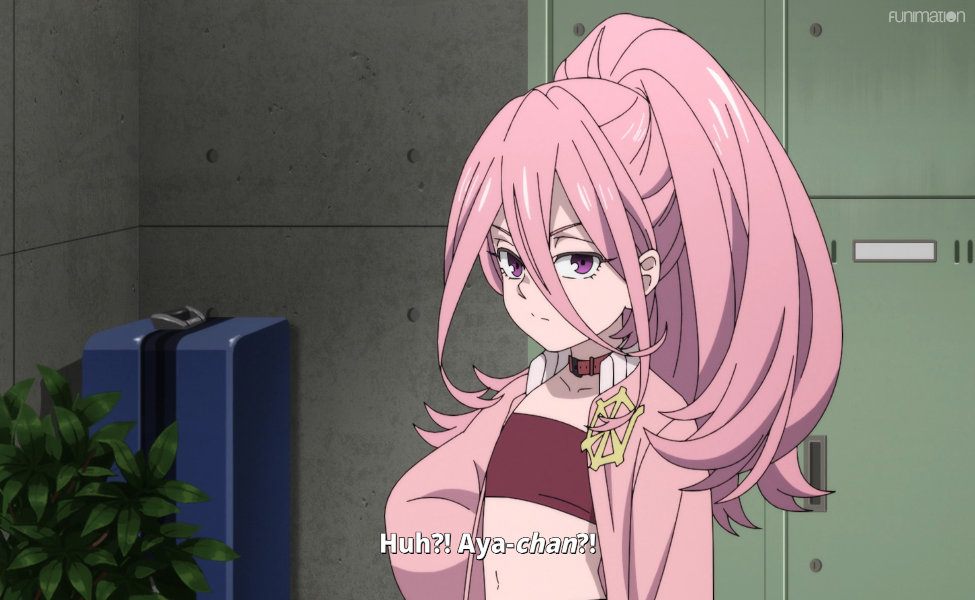 Aya (voiced in Japanese by Kaede Hondo and in English by Corina Boettger) is one of the secondary characters in the anime/manga Kemono Jihen.
Revealed in Shiki's backstory, Aya has complicated ties between the kemono and human world, as she was born to be used as a tool, instead of raised as a proper child. Since reconciling with her brother and mom, Aya has stepped extremely outside of the shell that she used to be and is very loudly her own person now.
She has bubblegum pink hair, tied up in a high ponytail, and purple eyes. Her chosen outfit consists of a burgundy choker collar, a matching tube top, light blue short-shorts with spider webbing at the bottom, an over-sized jacket that matches her hair, with a gold spiderweb on it alluding to her powers, and the look is finished off with black socks and red high-top sneakers.