Charles Baker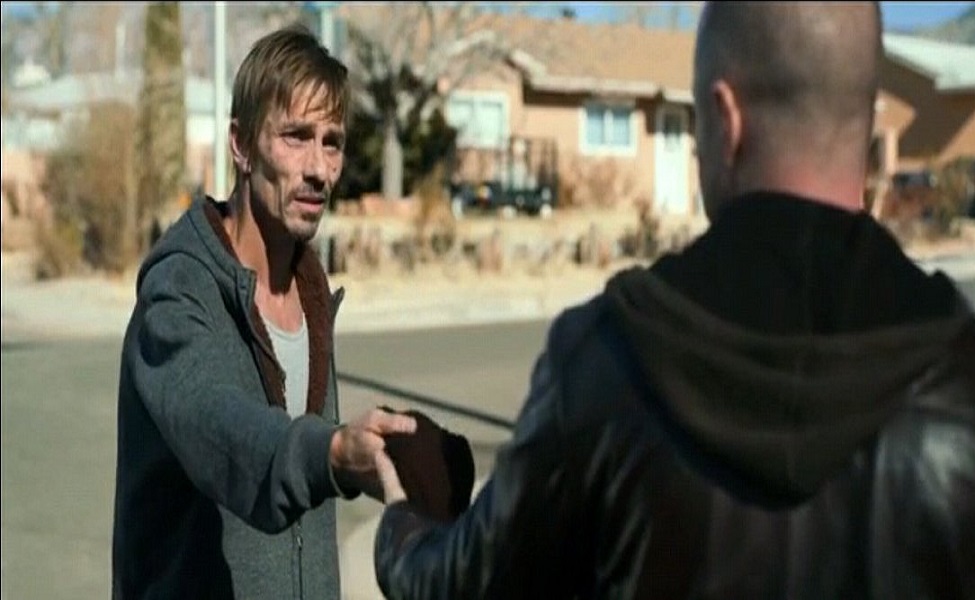 Skinny Pete (played by Charles Baker) is one of the few recurring side characters on Breaking Bad. He appeared in all five seasons and even made it out the far end alive which is more than most of the show's characters can say. He is known for his gaunt appearance, trademark beanie, and quick wit that many people ignore because of his history as an addict.
When cosplaying Skinny Pete the key detail to nail is the beanie. He wears it through the entire show until he gives it to Jessie as a means of disguise. A simple black knit beanie serves as the base. And while there are no pre-made patches to match the one on the beanie, most tailor or alteration shops can probably make one. The design is a simple white square of fabric with a rampant eagle outline in black and then stitched roughly to the hat. DIYers might even want to have a go at doing it with some scrap fabric and black thread.
The rest of Pete's outfit is consists of a tank top, an oversized hoodie, and basic jeans. They are often dirty and hang off his frame since he lives up to his name.