Eden Cupid Talks Getting into Character and Her Spooky Plans for Halloween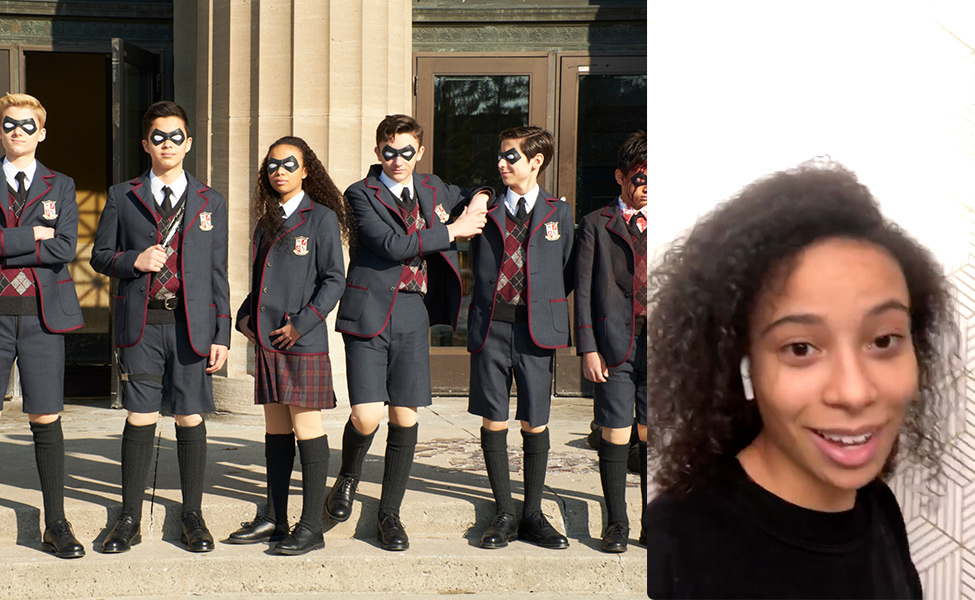 Actress Eden Cupid, best known for her role as Young Allison Hargreeves in The Umbrella Academy, joins us to share some excellent advice for cosplayers on how to best get into character. She also chats about her spooky plans for Halloween and her favorite roles in terms of wardrobe.
Transcript
Hey, what's up cosplayers and costumers around the world. I heard you were looking for some advice on how to get into character better when you are cosplaying.
Basically, my advice would be to just do your research if it's an existing character. Yeah, character analysis and just watch things that that character is a part of, and get a better understanding of their mannerisms, their reactions, and just how they carry themselves as a person. And yeah, basically it's just all about trying to see how you can adapt those characteristics of the character.
And again, more of it is just taking your own approach to it. Sometimes when you're taking on a character, you don't always need to play them exactly so. You can add your own little twist to it and make the character yourself, and be more fun and free and creative with it. So that's another way I like to approach characters sometimes, while also keeping that originality to the true character and all that. I hope this is all making sense.
And someone said, who will you dress up as this Halloween. So I don't have a costume, I'm not a huge costumer or dress-up type of person for Halloween. I like the haunted houses and all of that, and the haunted amusement parks, but I don't really dress up for Halloween. But we'll see, I'm not sure. If my friends are doing something and it's a group thing, I might dress up as something. And you'll see it on my IG.
And the last question was, which role of yours did you enjoy wardrobe the most for. It probably would have to be The Umbrella Academy. I actually also did a movie recently that I can't wait to tell you guys about, where I just loved my wardrobe in that as well. But probably, right now, at number one, it's Umbrella Academy. That wardrobe costume was fantastic.
I hope you guys have a wonderful rest of your day. I hope my advice helped a little bit. And have fun cosplaying, Happy Halloween. Bye!
There are no comments yet, add one below.
Stay connected. Don't miss out!
Get new costume guides in your inbox once a month.
And don't worry, we hate spam too! You can unsubscribe at any time.