Clive Dove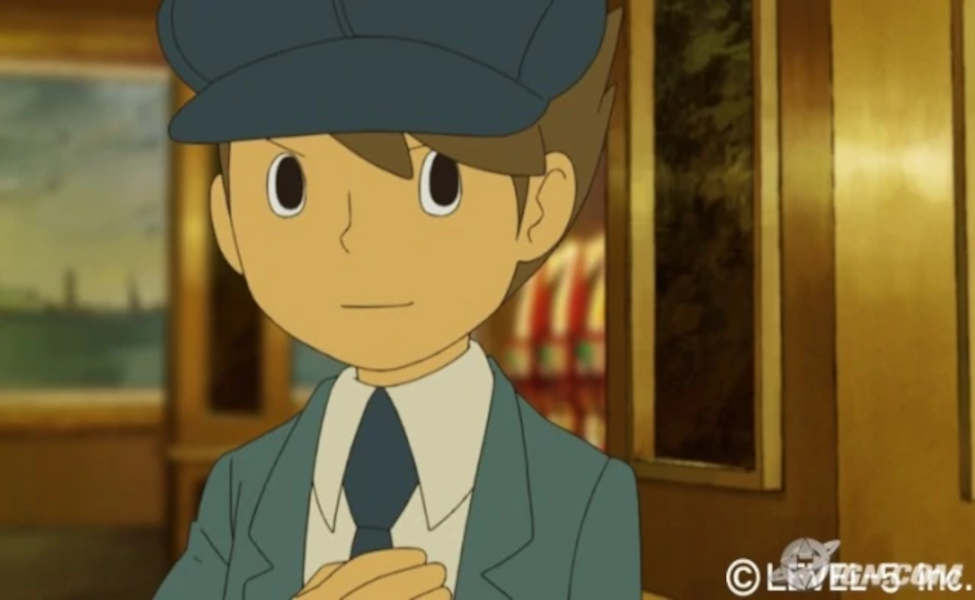 Clive (voiced in Japanese by Yuri Lowenthal and in English by Shun Oguri) is the main antagonist of the video game Professor Layton and the Unwound Future.
He pretended to be a future version of Hershel Layton's apprentice, Luke Triton, in order to make it seem like there really were time shenanigans going on, to trick them.
Due to his appearance faking, he mostly just looks like an older Luke, with similar light brown hair, and a blue newsboy cap. He wears a white button up shirt with a grey-brown vest and blue tie over top, a light blue suit jacket, brown shorts, dark blue tube socks, and brownish-black buckled shoes.