Daisuke Namikawa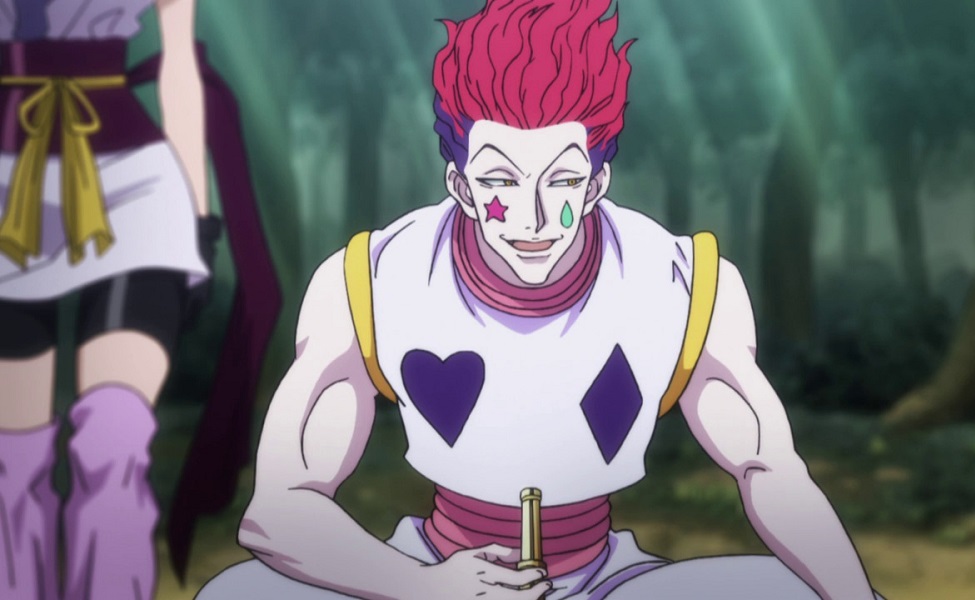 Hisoka may take his fashion inspiration from jesters but that doesn't mean he's here to play. He only spends his time on those strong enough to challenge him. Anything less is just beneath him.
It's a little hard to pin down a specific look for Hisoka. He's had more than a couple of looks that include changes in the way he layers his clothes as well as the coloring. But the cosplay written up here is completely Hisoka. Anything less would be a waste of time. And Hisoka wouldn't stand for it!
There is a fair amount of DIY with this cosplay, at least in terms of painting and cutting. You'll need to use yellow fabric paint around the arms of the crop top and decorate it with a heart a a diamond using purple fabric paint. Once that has dried you can cut the arms off the turtleneck so that it is completely hidden by the cuffs of the crop top. You'll need to do some DIY with your wig as well and add in the purple sides using hair chalk.
With those done you just need white harem pants, gray leg wraps, and black boots. After that all you need is to paint on the heart a tear drop Hisoka has on his face and you're ready to go!