freakazoid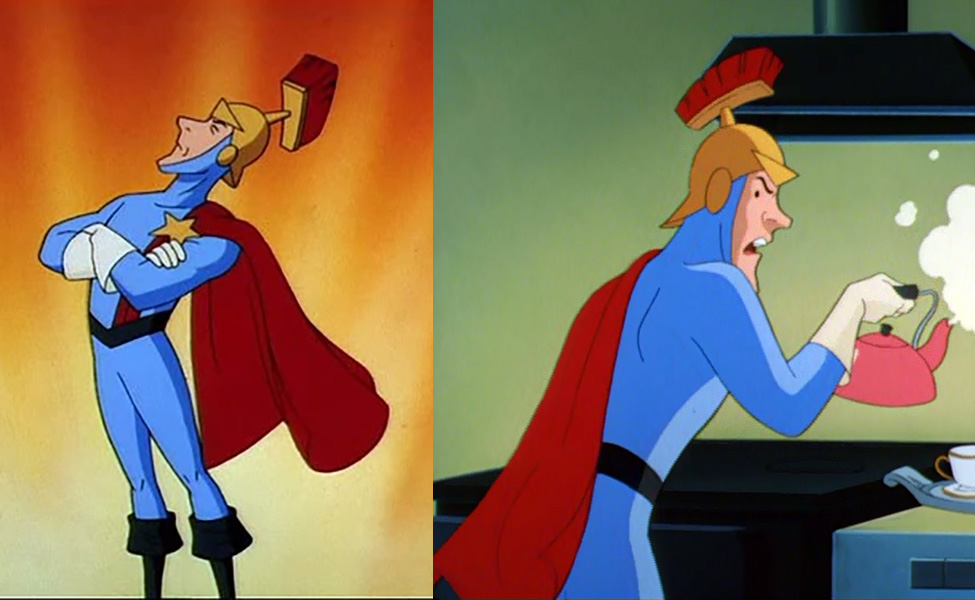 In Freakazoid, Lord Bravery (real name Nigel Skunkthorpe) is a British superhero loosely based on comedian John Cleese. Looks can be deceiving — he resembles a Roman gladiator, but constantly gets browbeaten by his wife and mother-in-law. Despite his red cape and blue tights, Lord Bravery hates any comparisons to Superman.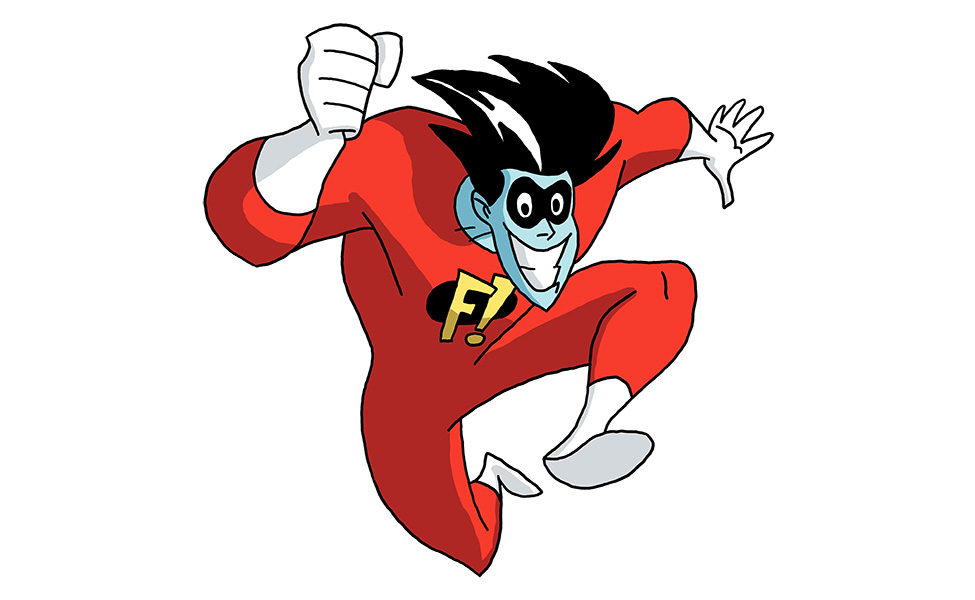 Freakazoid is the title character of the mid-90s Kids WB animated series of the same name and a co-production between the crews that created Kids WB's two more successful series Batman (Bruce Timm and Paul Dini) and Animaniacs (Tom Reugger and Steven Spielberg). Though its run was short, it proved to be a cult classic that still endures to this day, thanks to its mix of absurd humor and references to pop culture and (then) current events.
The title character is a wacky superhero who is the alter-ego of teenage nerd Dexter Douglas. While surfing the internet, Dexter has an accident (partly thanks to the high-tech chip he gets for Christmas and his cat walking on the keyboard) and whenever he says "Freak Out!" he transforms into the blue-skinned hero.