fright night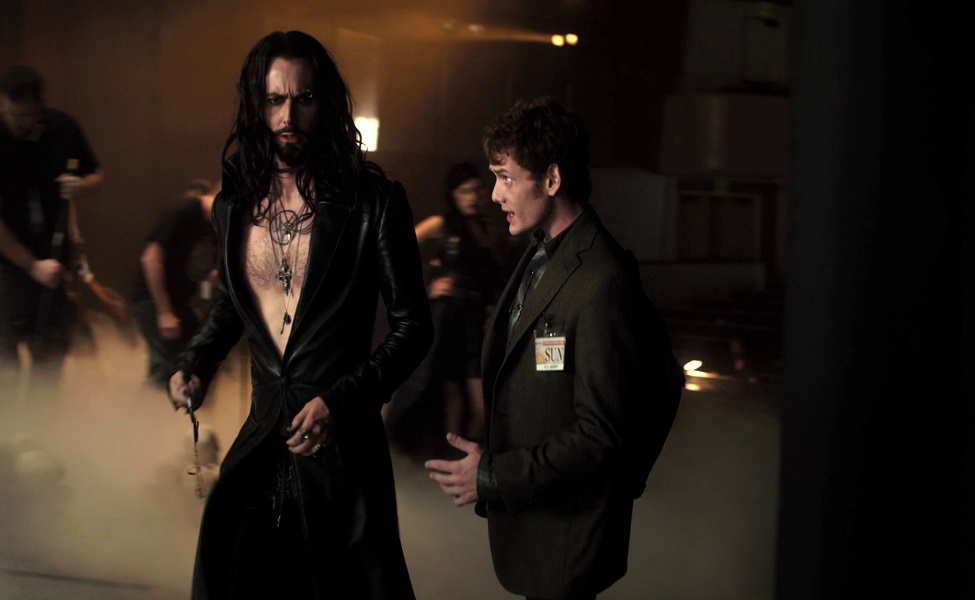 Peter Vincent (played to perfection by David Tennant) is a big time magician and alleged vampire expert in the 2011 reboot of Fright Night. Rather than the more classic vibe of the original Peter Vincent (who was likely named after veteran classic horror movie actor Vincent Price), Tennant's Price is more like the stage magicians made popular in Vegas and on late night programming in the early 2000's.
Tennant's Price dresses in black leather and tight t-shirts from metal bands he likes. This includes leather boots, pants, and a long leather duster. He wears his dark hair long and favors a well-trimmed goatee over the clean shaven look of the original Vincent Price.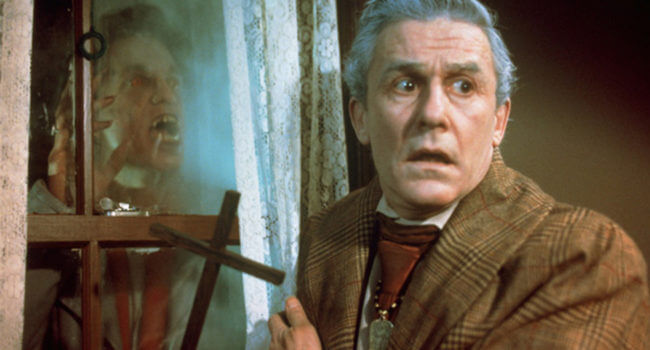 Peter Vincent (Roddy McDowall) is one of the main characters of the Fright Night film series. He is a washed-up horror actor and host of the late night "Fright Night" horror series turned vampire killer after Charley Brewster enlists him to live up to his horror legacy in helping him kill real vampire Jerry Dandrige. For accessories, consider mallets, wooden stakes, or crosses to ward off any vampires.