Inside Llewyn Davis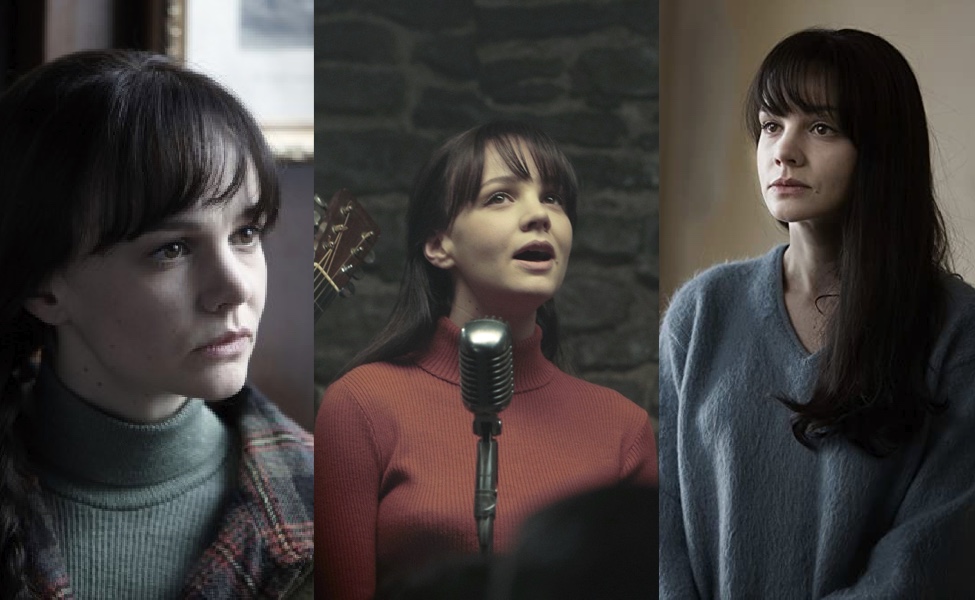 Jean is a character played by Carey Mulligan from the film Inside Llewyn Davis, by Joel and Ethan Coen. Inside Llewyn Davis is set in 1960s New York City and follows a folk singer named Llewyn Davis who struggles to find success again in the music world. Jean is someone in Llewyn's life that accuses him of being the father to her child, and he often goes to her and her husband for a place to stay or to borrow money. She is married to Jim, who she sings with at the Gaslight Cafe along with Troy Nelson. This trio is inspired by the group Peter, Paul, and Mary.
Jean along with the other characters, fit into their environment perfectly with the colors and textures of their costumes with lots of jackets and textured sweaters. The film is very bleak and muted, so you won't find many brightly colored costumes. Jean sticks to sweaters in her wardrobe, like the two ribbed texture gray and orange ones, both with a turtleneck. The other sweater she wears in her apartment is a muted blue one, with a very brushed texture and not as thick as the two when she goes out. She also has an army-green coat with a plaid lining, which you can emphasize even more by layering a flannel shirt underneath it.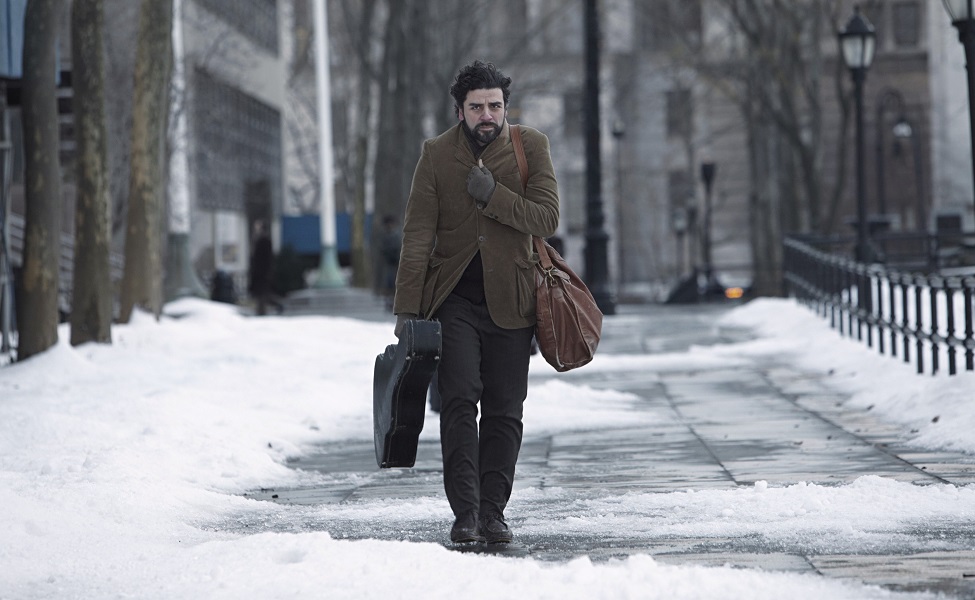 Llewyn Davis (played by Oscar Isaac) is a struggling folk musician on the edge of a breakdown. He bounces between his dreams and harsh reality during the winter of 1969. These unsteady course takes him back to old friends, old lovers, and old wounds that he hasn't properly seen to. Through the ups and downs of the music industry – and what happens when he can't break into it – Llewyn has to figure himself out or risk losing it all. His costume is a simple daily look from the '60s, rounded by his ever-present guitar case and the cat that acts as his companion through most of the movie.