Isuzu Sohma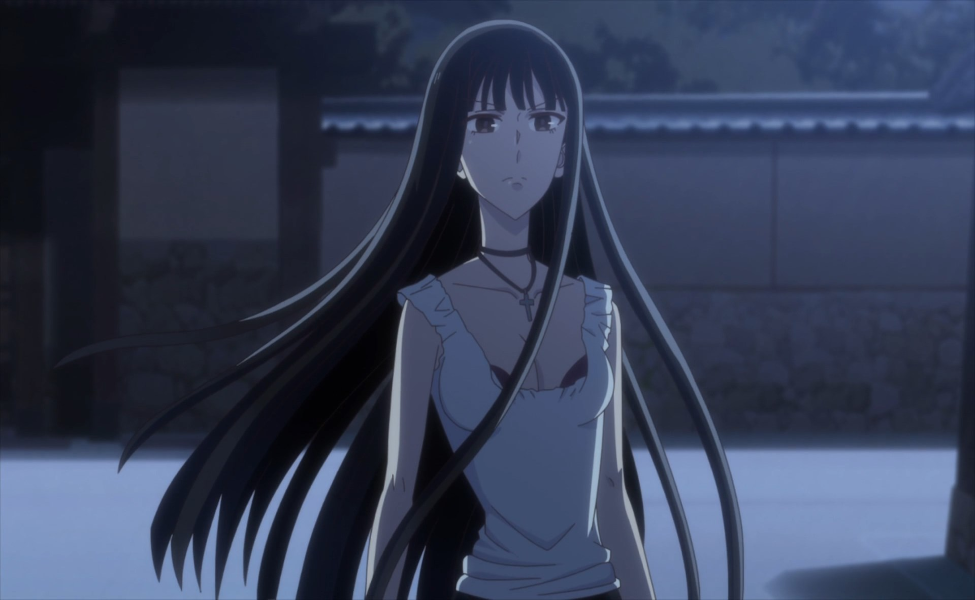 Rin (voiced in Japanese by Aki Toyosaki and in English by Brina Palencia) is one of the members of the Sohma family in the anime/manga Fruits Basket).
She is the Horse of the zodiac, and one of the few characters that is only in the second iteration of the anime, due to the short length of the original series. She has a close romantic relationship with Haru, even despite the hatred directed at her by Akito about it.
Rin has long dark hair cut in straight across bangs, and distant looking brown eyes. Like the others, her appearance does change a bit throughout the series, but for this outfit she has a looped cross necklace and wrist cuffs as accessories, and wears a white tank top with a low scooped back and ruffled sleeves over a red bra, with a black skirt/skort, and black knee high boots.