jeffrey dean morgan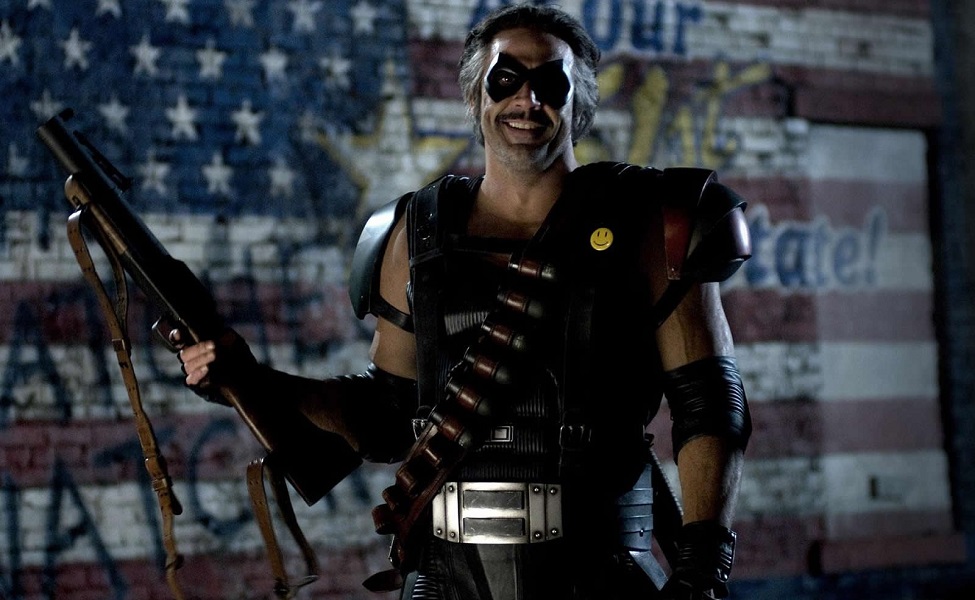 Eddie Blake is not what you would call a nice man. He's done his fair share of hero work as The Comedian and the press loves his patriotic public persona. But behind closed doors he's not what most people would call a hero. Jeffrey Dean Morgan manages to bring a certain charm to the character in Zack Snyder's 2009 adaptation. But it's up to the audience how long that charm holds out.
Blake is a military man and a good portion of his costume is inspired by the military. Black combat boots, black tactical pants, and his thigh holster with a (costume) pistol all stem from his interest in the military. His chest piece is pretty easy to recreate with a paintball vest and leather belts can be repurposed as the straps over his shoulders. His belt buckle can also be recreated using black foam painted with the same silver spray paint you'll need to modify pre-made shoulder protectors so they have the red, blue, and silver colors Blake wears.
Add a mustache, mask, and smiley button as your finishing touches and you're good to go. Just don't forget the cosmetics glue to keep your mask in place!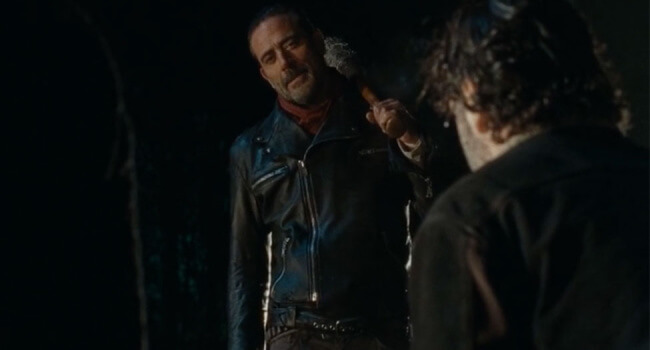 In The Walking Dead, Negan (Jeffrey Dean Morgan) is the leader of a group of survivors called the Saviors, who subjugate other communities for protection in return for protection from zombies. When Rick Grimes encounters Negan and his baseball bat wrapped with barbed wire called Lucille, he may have finally met his match.