Kōki Uchiyama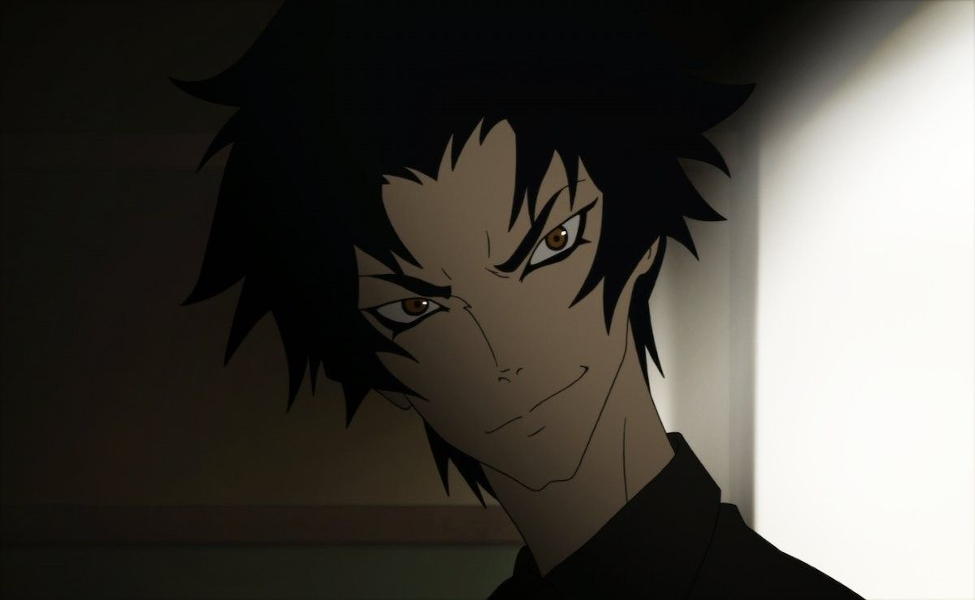 Akira Fudo (voiced by Koki Uchiyama in Japanese, and Griffin Burns in English) is one of the central main characters of the Netflix adaption of Devilman Crybaby, along with Ryo Asuka.
He starts the series off in a completely different form than this one, originally quite small and meek, but it's this taller and more brazen form that he spends most of the series in, after going with Ryo to a club that leads to quite a transformative experience.
In this form, Akira has noticeably sharper features, his hair is darker and way more spikey and messy, and his eyes look like they're constantly lined.
He typically wears a grey or black shirt, usually with a black zip up bikers jacket over top, black skinny jeans, and blue shoes with lighter blue laces.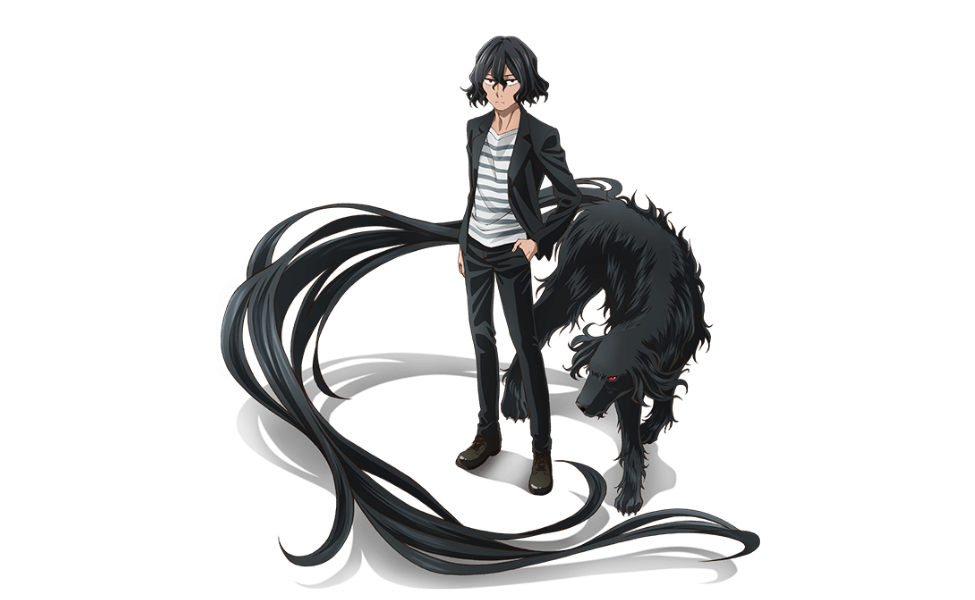 Ruth (voiced by Austin Tindle / Kōki Uchiyama) is the shapeshifting familiar of young Chise Hatori, the titular Ancient Magus' Bride. Whether he's in his waffle-loving human form or a big black dog, he's so loyal and ever so kind. Prior to meeting Chise and her magic mentor, Elias, Ruth was the pet dog of a young woman named Isabelle, and known to her as Ulysse/Yurishi. Loyal to a fault, he stayed by Isabelle's grave after she died suddenly, watching over her in hopes that she'd once again wake up. In his desperation, he became a fae spirit whose presence overcame the graveyard until Chise was able to reason with him. Now that he's Chise's familiar, he presents and dresses as a brooding young man close in age with his young mistress.