Kyoko Sakura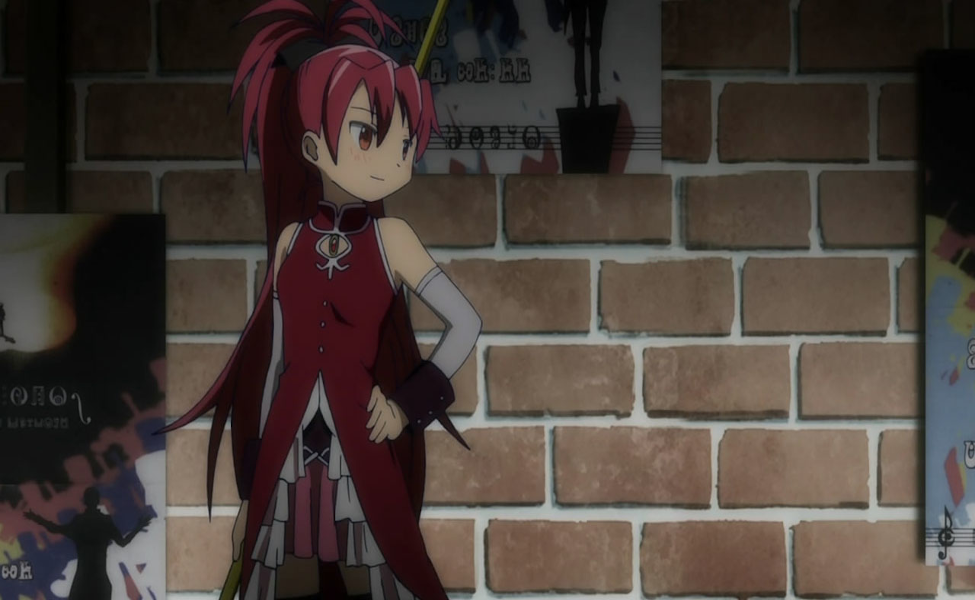 Kyoko (voiced in Japanese by Ai Nonaka and in English by Lauren Landa) is one of the major characters in the anime/manga Puella Magi Madoka Magica.
She comes from the broken family of a church owner, and is the last surviving member. Due to the wish she made involving her family, she joined the ranks of the magical girls that fight witches.
Kyoko has long red hair worn up in a high ponytail and tied off with a black ribbon bow, and her eyes are the same shade of red. Her outfit consists of a red,sleeveless, open front dress (with detached cuffed sleeves), with a ruffle trim along the entire hem, a black undervest piece, and worn over a pink skirt. The rest of the outfit is finished off by thigh high black socks, and red and white boots.