Maybelle Reilly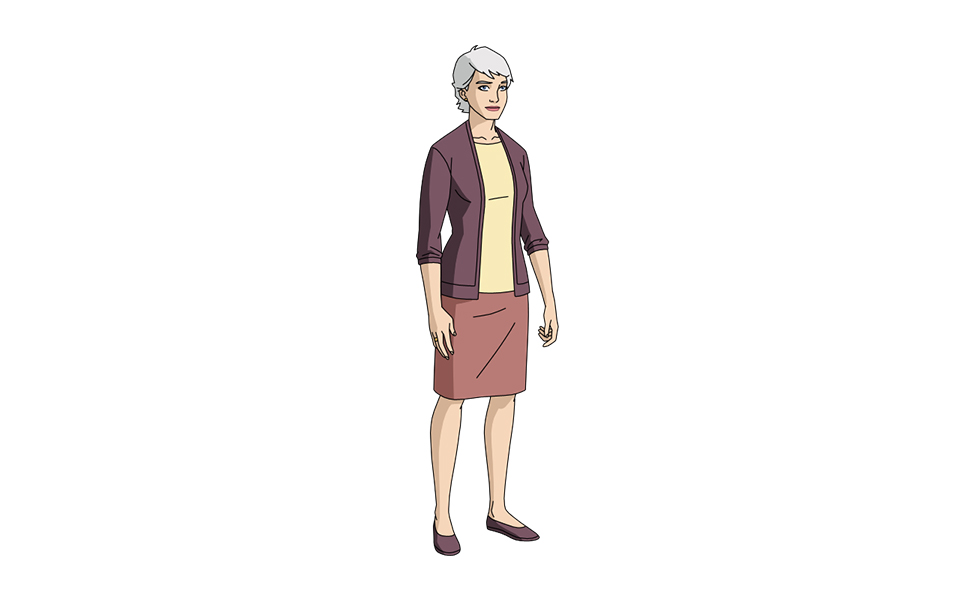 Maybelle Reilly – better known as Aunt May or May Parker – is Peter Parker's surrogate mother. Whether she knows about his superhero alterego Spider-Man or not, she worries about her boy. And she knows better than anyone the toll a good deed can take. But just like she taught Peter, that doesn't mean you shouldn't do the right thing.
Aunt May has had a lot of looks over the year (and that's without the MCU's fashion-forward take on Aunt May). For this write-up we're going for something in between the classic "granny" look from the original comics and the more updated look she has today.
For this iteration of Aunt May you'll want a short white wig, long purple cardigan, a dusky pink knee-length skirt, and a yellow undershirt. Finish off the look with purple flats and  pearl earrings and you're set!