Mike Grell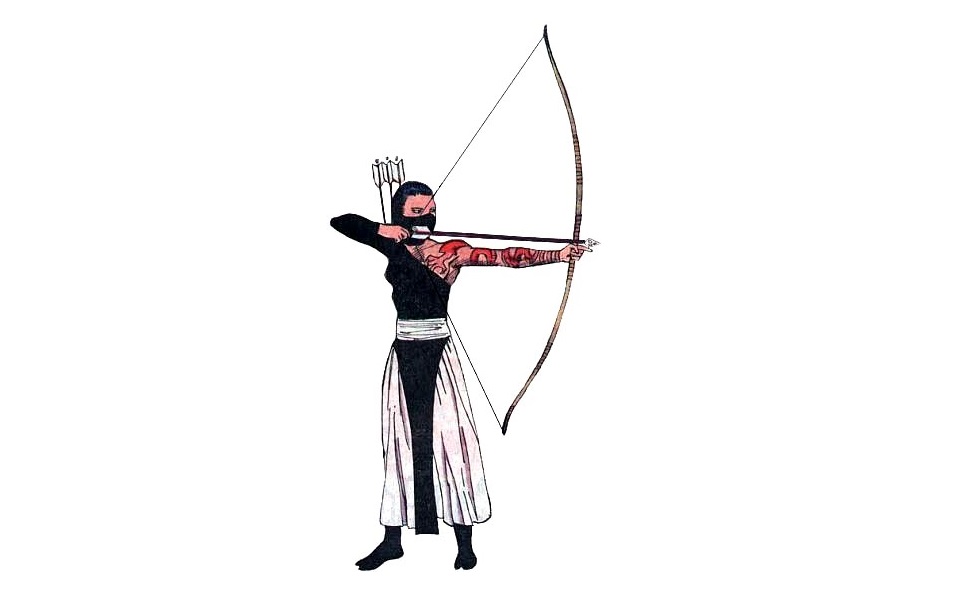 Shado is a controversial figure in the DC comics. In some iterations she is the mother of Oliver's half-sister. In others she's is the mother of Oliver's son. Oliver was delirious when he and Shado slept together though Shado claimed not to know this at the time. It's a long-standing point of tension on her character. In the CW show Arrow she is a straight-forward love interest at one point, which is only one of the many changes the show made to the character.
Cosplaying as Shado requires a few specific pieces. The most important is a bow with a quiver of arrows as Shado is a master archer. You will also need a black off-the-shoulder shirt and white wid-legged pants. Shado's shirt has a long black panel in the front that extends past a belt but finding this exact style is difficult. A black scarf can be used to emulate the look while a white scarf can serve as she belt. Black martial arts shoes round out the look.
Shado also has a red dragon tattoo on her left arm which you can recreate with face paints. She is often seen with her hair in a long braid down her back but her style does vary from time to time so the braid is not a hard and fast costume piece though one is linked above.
Cosplaying as the comic book version of Shado is fairly straight-forward.