Missi Pyle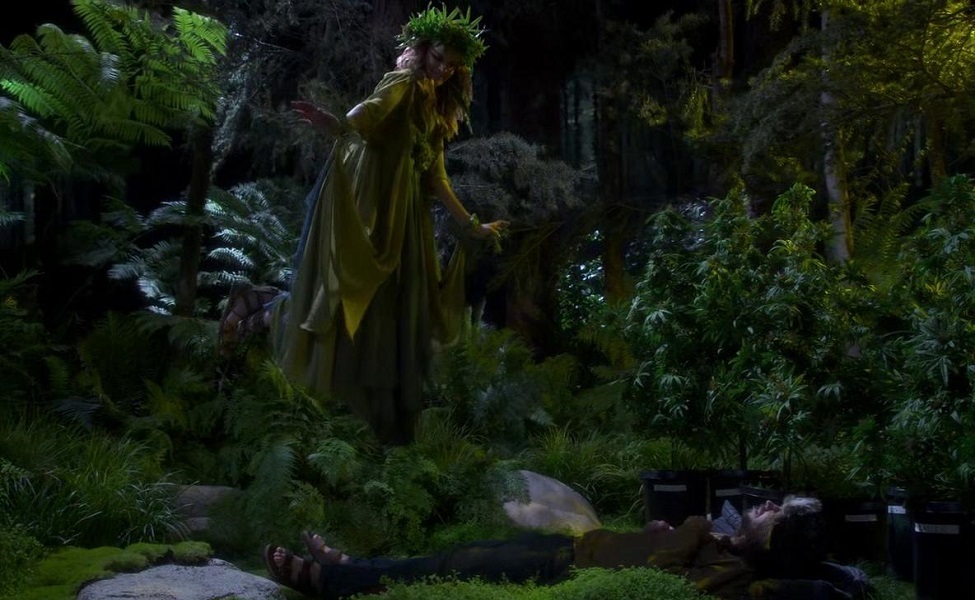 Mary Jane (played by Missi Pyle) is the spiritual embodiment of marijuana. She appears to Pete in a time of need and gets … attached. Very attached. Clingy, even. But hey, what's a possibly imaginary relationship with a divine being representing the plant you've spent your life growing to a professional like Pete?!
Mary Jane is a bit of a spin on ancient Greek gods. So the basis of her costume is a flowing green dress that attaches at the wrists as well. The attachments are covered with fake marijuana leaves which also make up her crown. A blonde wig and gold sandals finish off the look!
You will have to make her crown, unfortunately. But thankfully it's easy to make! Start with a basic fern crown and add on fake pot leaves with a glue gun! I recommend the Chandler as it's the one I use for all of my cosplay work.