Noel Wells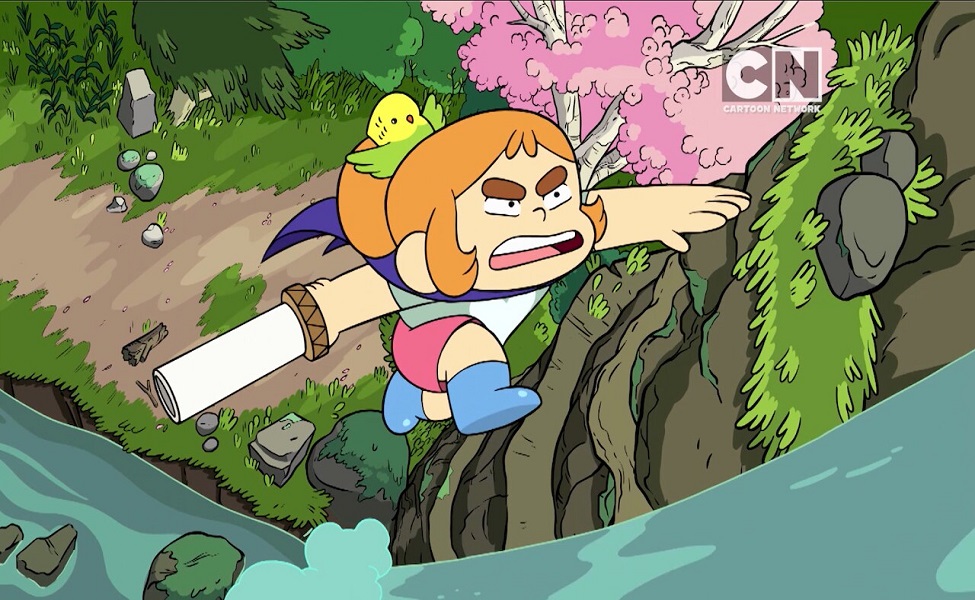 Kelsey Pokoly (voiced first by Georgina Cordova and then later by Noel Wells) is the smallest and possibly youngest member of the main gang on Craig of the Creek. She is a very dramatic child with a love of books and a wild imagination that fuels her adventures.
Kelsey's cosplay requires just a little bit of DIY but is fairly straight-forward. Pink shorts, blue rain boots, a dark blue cape, and a pet budgie are the easy-to-gather parts of the costume. A red wig will replicate her hair but it will have to be styled in a bun that sits at the back of the head.
Her shirt is where the DIY really comes in though. The chest of Kelsey's shirt is taken up by a large, pale heart. This can be recreated on a light blue or light teal shirt with a bleach pen. Once that's done, the costume is ready to go!