Penny Polendina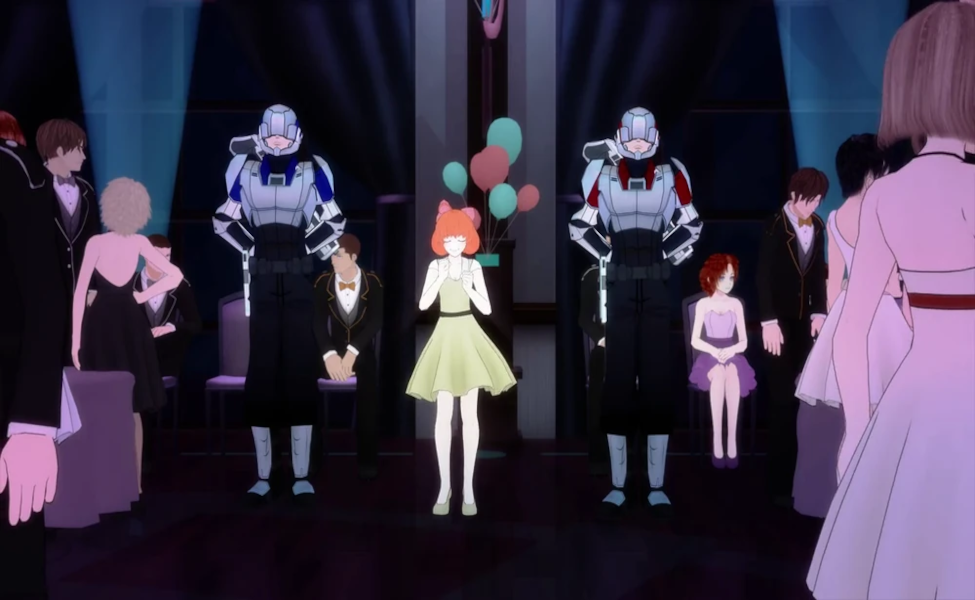 Penny (voiced in English by Taylor McNee and in Japanese by Megumi Han) is an important secondary character in the animated series, RWBY.
This is the formal dress outfit that she wears in the episode 'Dance Dance Infiltration' in Volume 2.
Penny has short, bobbed, orange hair, with a large pink hairbow clip at the back, and bright green eyes. We only see a very brief shot of her in this dress, and it's a bit of a tricky color to match, so I'd recommend very carefully dyeing this white one into a close enough pale green shade. The shoes are a similar color of green, but the chosen ones should match just fine. The dress is finished off with a thin, black band-belt.