Rin Matsuoka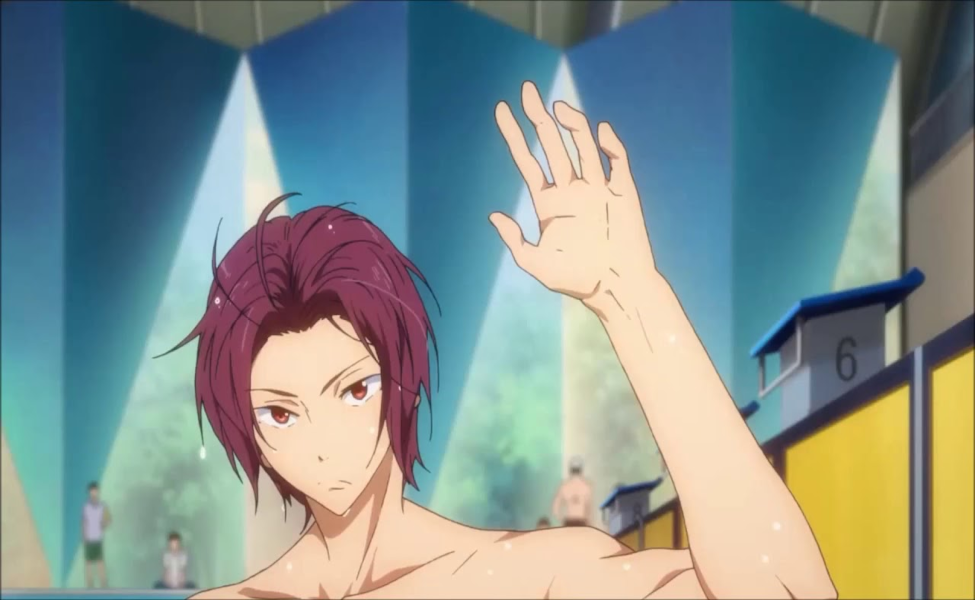 Rin (voiced in Japanese by Mamoru Miyano and in English by Austin Tindle) is one of the main characters in the anime Free!
At the start of the series, he is a freestyle and butterfly swimmer in the Samezuka Academy swimming club, generally seen competing against the Iwatobi swim club, the majority of which are his old friends. At present, he is training professionally to become an Olympic swimmer.
Rin has wine red chin-length hair with matching eyes, and noticeably shark-like teeth. His swim uniform consists of his Samezuka Academy and tight, full leg black swim pants, with red line detailing.