Sly Cooper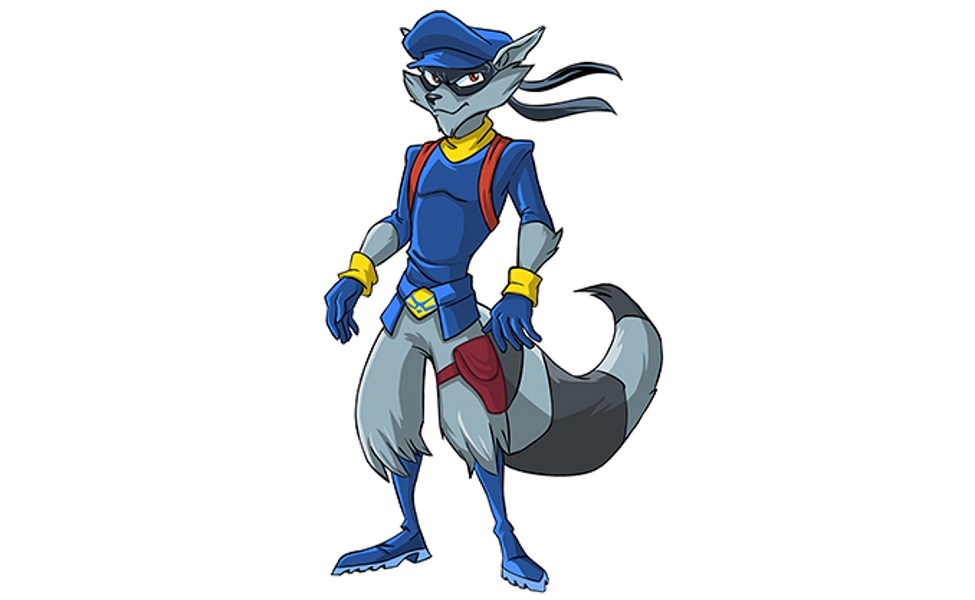 Sly Cooper (voiced by Kevin Miller) is a renowned thief. Which makes sense for a young man who comes from a long line of thieves. Whether he's traveling through time, outwitting the authorities around the globe, or sneaking into places though too secure to rob, he's the man with a plan. And the skills to pull it off!
Since Sly is a raccoon there are a few unique components to his costume. Grey ears, a grey tail, and grey SFX paint will mimic the raccoon look. Of course you can just opt for the tail and ears while skipping the body paint if you prefer!
His clothes are fairly straightforward. A blue cap and black eye mask really tip him off as a thief. A yellow bandana around the neck mimics his collar while a blue shirt, grey pants, and blue boots finish the main part of the outfit. Yellow fabric paint is handy for painting the cuffs of some blue gloves for an extra touch. And, of course, you'll need his hooked staff.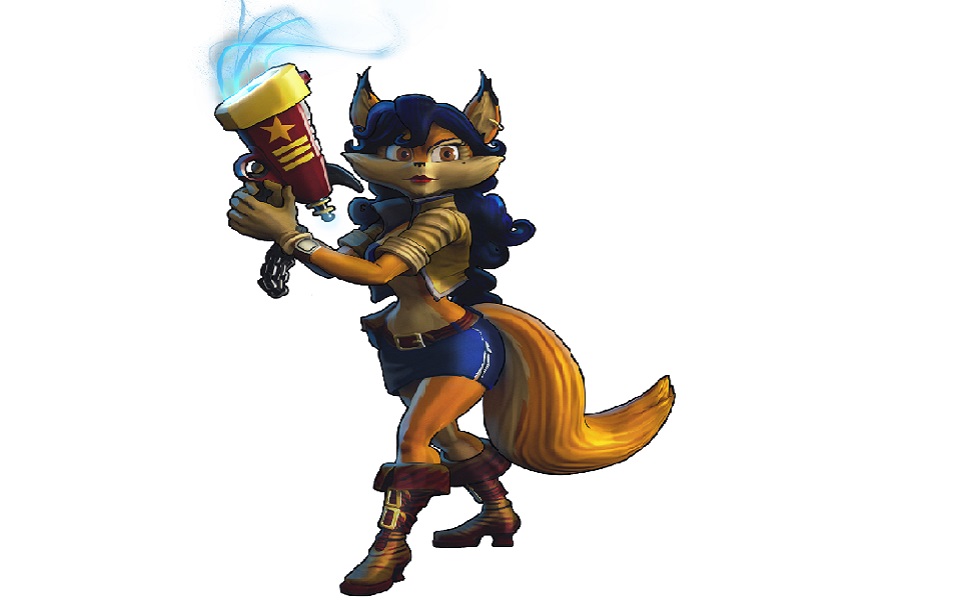 Carmelita Montoya Fox (voiced most recently by Roxana Ortega) is an agent with INTERPOL that has dedicated her career to tracking down the Cooper gang. Though Sly has his eyes on her for other reasons (and Carmelita maybe helped save his family once or twice), Carmelita is still determined to bring the whole Cooper clad in one day.
Though Carmelita is no-nonsense her costume still has a creative spark. Fox ears and a fox tail as well as face paint and a blue wig help you get her general look. For her clothes you can choose a khaki overshirt or a brown leather jacket over a blue bustier top and dark blue shorts or pants held up by a brown leather belt. Dark brown shin-high boots finish the clothes off while a Nerf gun and some paint can give you the same weapons Carmelita uses while she fights crime!