The Owl House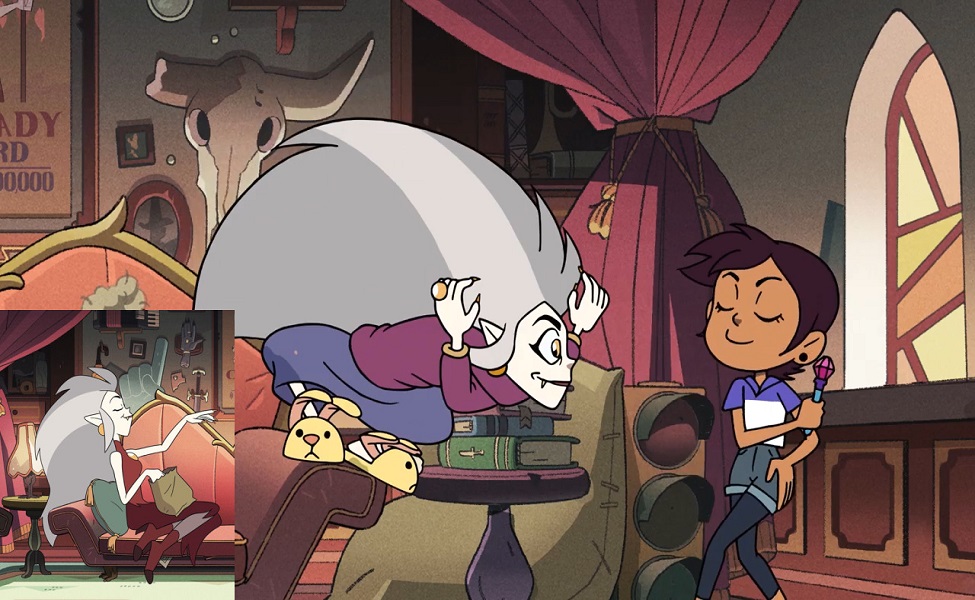 Eda Clawthorne (voiced primarily by Wendie Malick with Dee Bradley Baker voicing Eda's cursed form) is the rather reckless and trouble-loving mentor in Disney's The Owl House. She is a powerful witch who ends up teaching a young apprentice almost entirely through accident.
Eda is largely seen in two costumes. And, thanks to her rather voluminous hair, both take a little DIY work. Her main costume is a red halter dress with a ragged edge that cosplayers will have to add in themselves. She also wears tall red boots with this dress and often carries her owl staff. Otherwise Eda is seen in an oversized red sweater, long purple skirt, and bunny slippers when she is lounging in her home.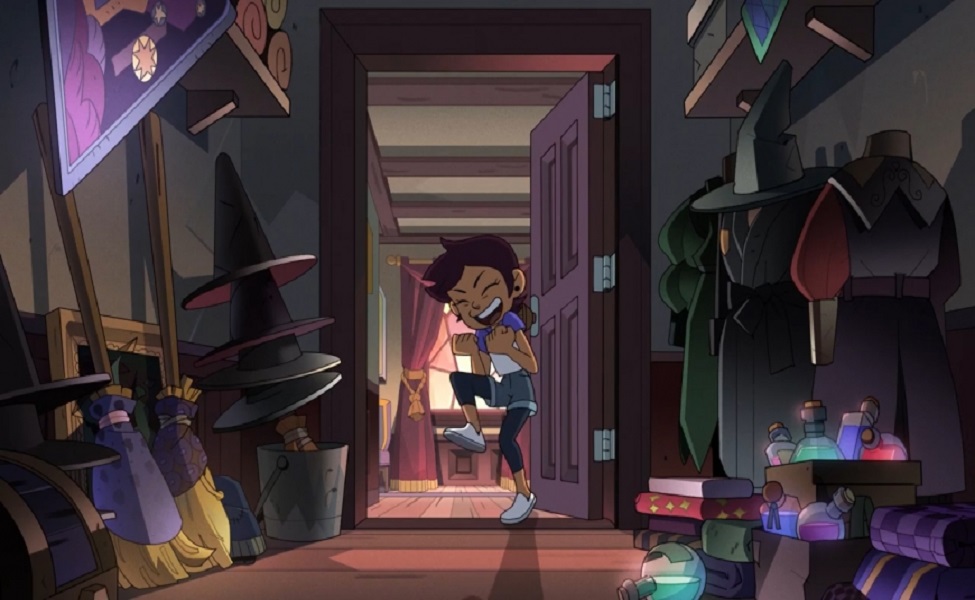 Luz Noceda (voiced by Sarah-Nicole Robles) is the 14 year old main character of Disney's The Owl House. She enjoys the creepier and odder things in life which alienates her from the kids at school. It makes her perfect for the Owl House, however.
She dresses casually in slip-on white shoes, black leggings, and a pair of cuffed high-waisted shorts. She also wears a white and bluish-purple hoody with cat ears on the hood. Such hoodies aren't readily available, but fans can achieve the look with Rit dye and a white hoody! Black stud earrings and the Owl staff complete Luz's look. Just be sure to have a handle ready for the staff, as most Etsy sellers only sell the owl topper.