The Wonderful Story of Henry Sugar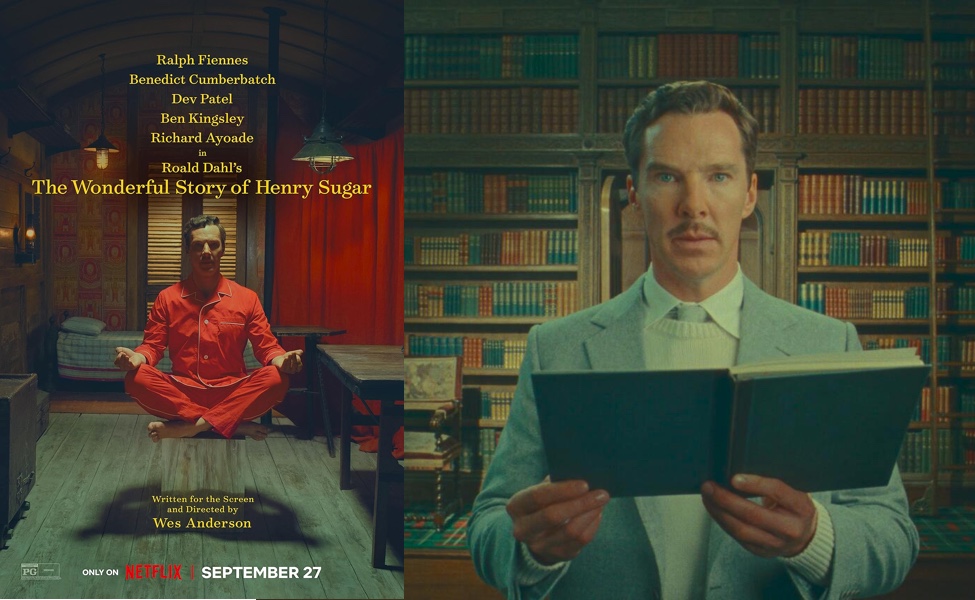 Henry Sugar is a character from the new short film by Wes Anderson: The Wonderful Story of Henry Sugar, and is played by Benedict Cumberbatch. Wes Anderson has released a series of four short films on Netflix that are based on the stories of Roald Dahl. This film follows Henry Sugar, a rich man who attempts to have the ability to see with his eyes closed, so that he can use the skill in gambling.
Henry Sugar wears a variety of costumes in this film, but one that stands out are his bright red pajamas with white piping detail, as seen on the cover. Another he wears is a light all cream, white, and gray costume. This costume consists of a gray blazer, cream sweater, light gray tie, and a white button down shirt.