Total Drama Presents: The Ridonculous Race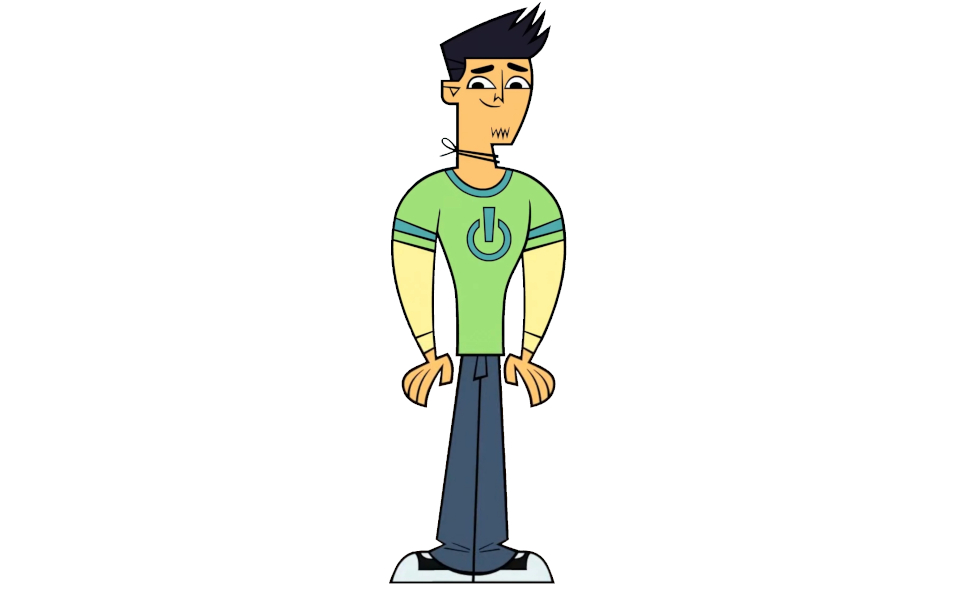 Devin (voiced by Jeff Geddis) is a contestant on the cartoon series Total Drama Presents: The Ridonculous Race.  Devin is a member of team The Best Friends with his childhood BFF Carrie, who harbors romantic feelings for him.  When his girlfriend Shelley breaks up with him, Devin undergoes some significant mood swings before eventually confessing his feelings to Carrie.  Devin has dark hair and wears black shoes and blue jeans.  His t-shirt is a lime green color with a power button symbol on the front.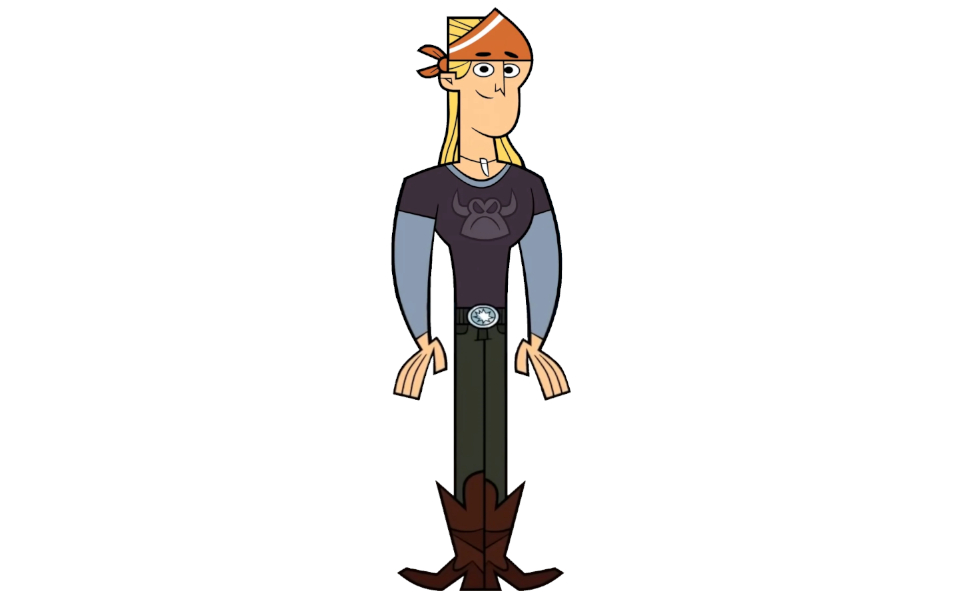 Rock (voiced by Carlos Diaz) was a contestant on Total Drama: The Ridonculous Race.  A member of the Rockers with Spud, his best friend.  The two are in a garage band together.  Rock has a habit of making sound effects when he speaks.  His costume includes a team t-shirt and cowboy boots with an orange bandana.