Xanthe Huynh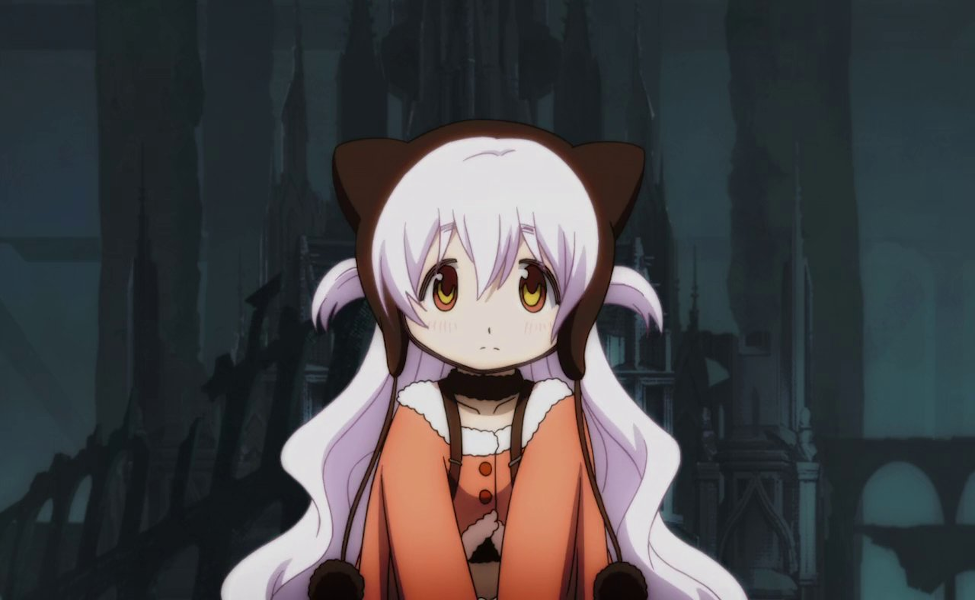 Nagisa (voiced in Japanese by Kana Asumi and in English by Xanthe Huynh) is a secondary main character in the Puella Magi Madoka Magica series. For this piece I've chosen her magical girl outfit, but I'll do a follow-up for her civilian outfit later.
She started off the series as a Witch and later ends up becoming a key part of the group, as well as becoming a magical girl like the others. As the youngest of the group she's a lot more childish and cheerful, but does have serious moments.
Nagisa's magical outfit is very whimsical like the rest of her personality, accentuated by long curly white hair worn in small pigtails sticking out of her brown cat eared hat, and big yellow/orange eyes. She wears a cropped undershirt, a pink poncho, brown bloomers with bowed suspenders attached, and she has fingerless gloves and spotted tights, with orange soles (though I did go with ballet flats just because I couldn't find ones built in).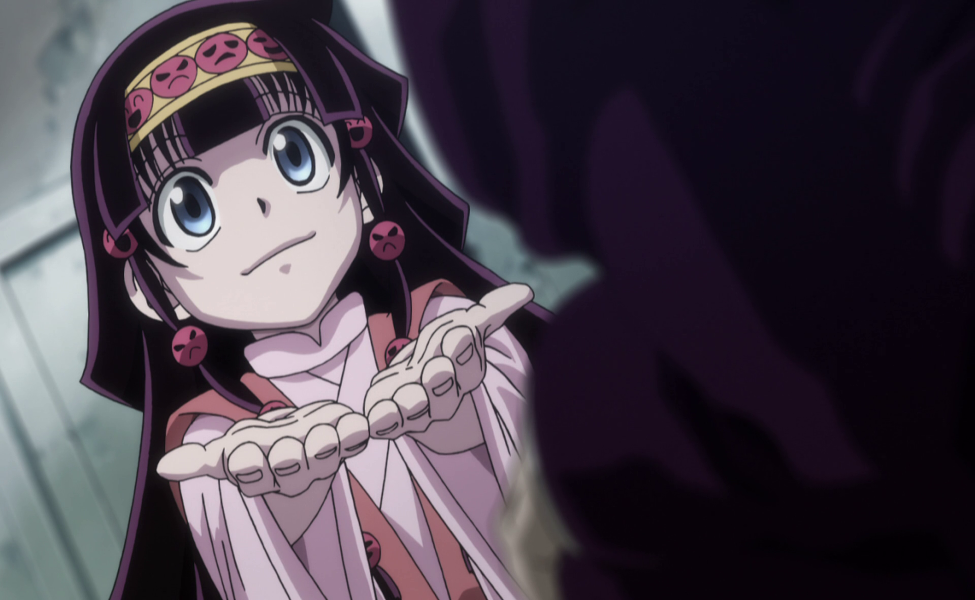 Alluka (voiced in Japanese by Maaya Uchida and in English by Xanthe Huynh) is the second youngest child of the Zoldyck family of assassins, as well as only daughter, in the anime Hunter x Hunter.
She is Killua's younger sister by a year, and is very close with him, as he's one of the few people in the world that treats her kindly. The rest of the Zoldycks, including her parents and older brothers, locked her away because they felt she was dangerous, due to the parasite, Nanika, that also occupies her body.
Nanika has the ability to kill or heal, depending on the conditions, and as such, Alluka was locked away underground in the Zoldyck estate to keep her contained.
She has long, choppy purpley-black hair with a headband and hair accessories in the shapes of a variety of different emoticon faces, and soft blue eyes just like Killua's. Her outfit consists of an outfit akin to a Japanese shrine maiden's, in pastel colors, and long dark magenta boots.