Yang Xiao Long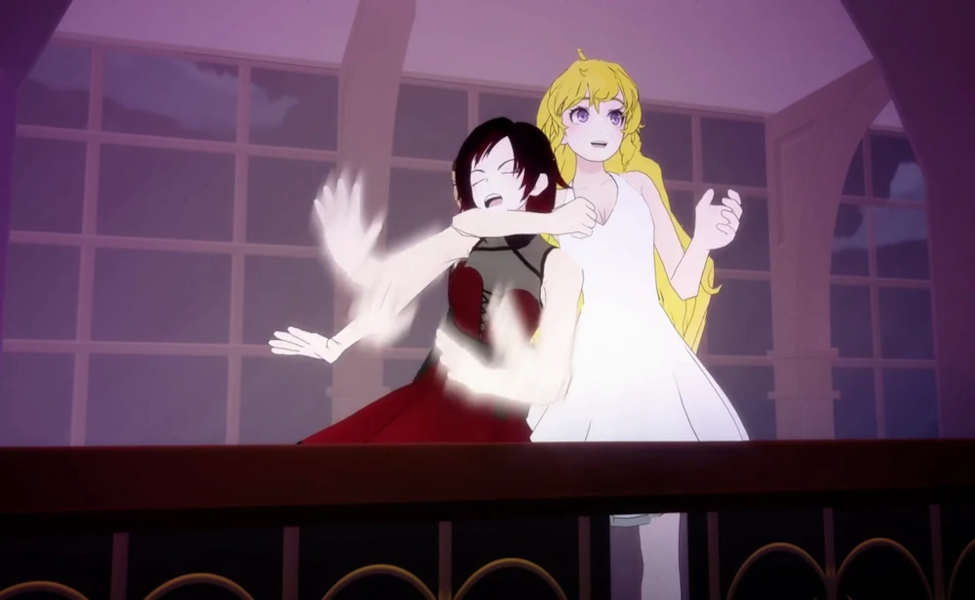 Yang (voiced in English by Barbara Dunkelman and in Japanese by Ami Koshimizu) is one of the main title characters of the animated series RWBY.
This is the formal dress outfit that she wears in the episode 'Dance Dance Infiltration' in Volume 2.
Yang has long golden hair, and purple eyes. Her outfit is understated compared to her usual flair, with her dress being a white v-neck halter style, hemmed with grey, with accompanying white pumps as the shoes.