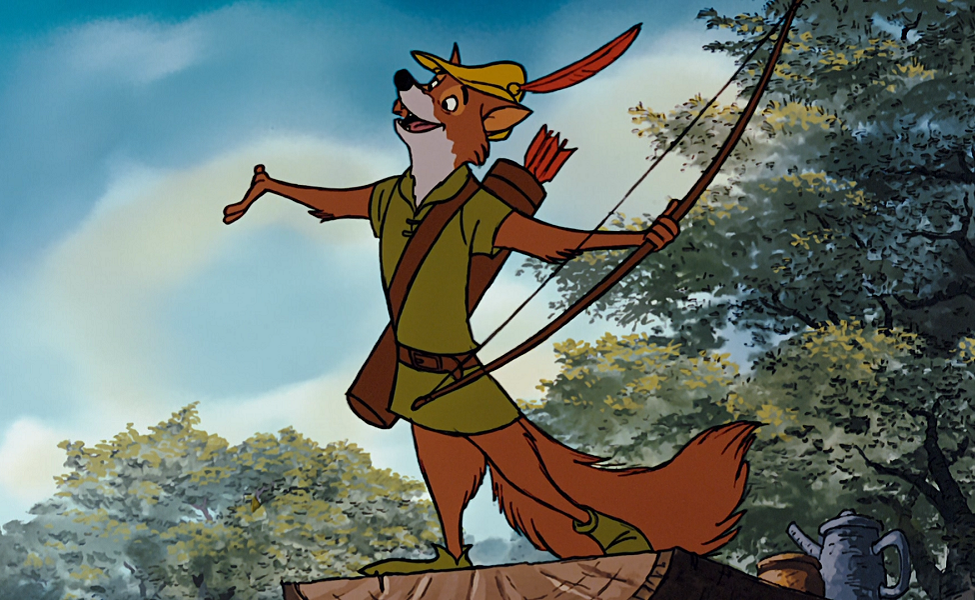 Disney's Robin Hood is one of its most enduring films. From its debut in 1973 to today, it's a Disney classic that's still delighting families everywhere. Its dashing hero (voiced by Brian Bedford) stole into audience's hearts like only a fox can and he's still there today! No matter how many times Robin's tale is retold, Bedford's rendition is among the most loved.
There are two ways to approach this costume. One uses body paint and a face paint kit to get a whole-body look like Robin's. The other is to leave your face and arms alone, then rely on orange leggings, a fox tail, and fox ears to mimic Robin's look. In both cases you'll want medieval-style shoes, a green tunic, a broad leather belt, and a yellow Robin Hood hat. The hat's color is key because in most versions with a similar hat it is green. The yellow sets this aside as Disney's classic Robin as much as the fox tail does.
Finally you'll want a bow and arrow as well as a quiver. As with all weapons, however, make sure the they're allowed at the convention you plan to attend!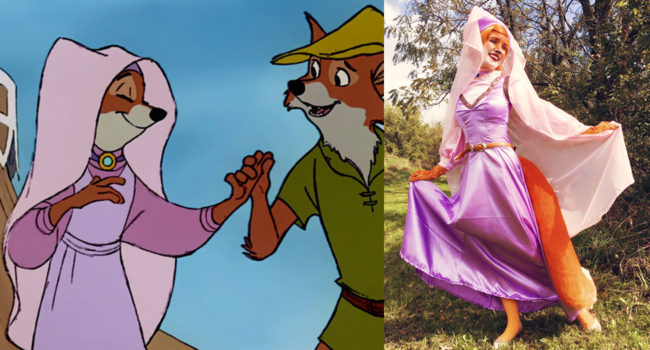 The Bronze Age of Disney saw a great many animal-centric classics such as Oliver and Company, The Fox and The […]