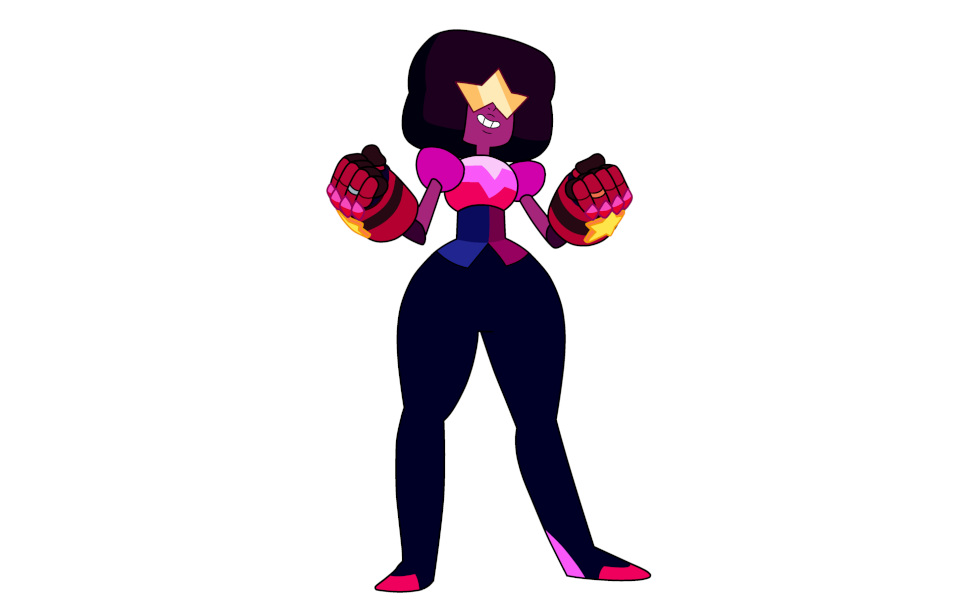 Voiced by Estelle, Garnet has been a Steven Universe staple from the show's beginning. Now that Steven is grown in the Steven Universe series, she is still an important part of his life and the series at large.
It makes sense that cosplaying such a key character would take a little more DIY than most. In this case, getting Garnet's specific look requires some fabric paint, a white blouse, and acrylic paint to add details to the shoes. The top requires a light pink, a bubblegum pink, a hot pink, and a bright purple for the upper portion and the sleeves. Dark blue and a darker purple are needed for the bottom of the shirt.
Dark blue pants and shoes knock out most of the rest of her outfit while dark pink acrylic paint adds the detail to the toe of the shoes. After that all you need is a black wig and a pair of Garnet glasses.