Angel Dust from Hazbin Hotel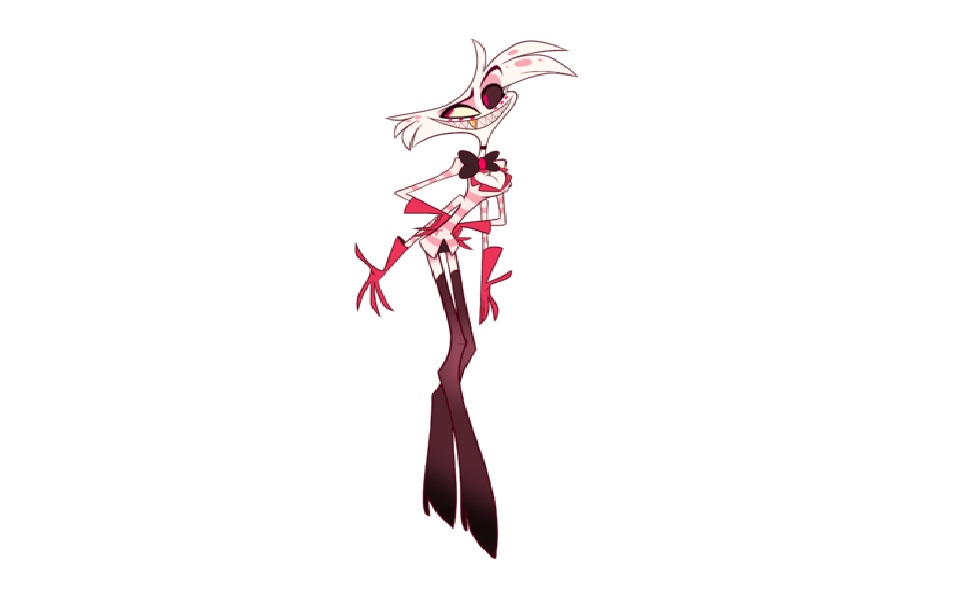 Angel Dust (voiced by Michael Kovach) is a demon and resident of the Hazbin Hotel. With his white fur and pink markings he has a distinct look even among demons. Never mind the four (or six) arms or venomous bite!

He might be sarcastic and reckless but the heart on the back of his head isn't there for nothing. Angel Dust knows who his people are and he's there for them when they need him.

There's really no way to mimic Angel's retractable arms but you can get the rest of his look with a little DIY and body paint. A white wig and styling gel will give you his hair style while hair chalk lets you draw in the pink spots and the heart on the back of his head. There are pre-made wigs on Etsy though they do cost a pretty penny in exchange for the predone work.

The wig sets the tone for the rest of Angel Dust's costume. White body paint mimics his demon-pale skin. A white suit jacket can be painted with pink fabric paint to mimic Angel Dust's. Under that you'll want a white button down shirt and add a black bow tie. White leggings, pink gloves, and black  boots copy the rest of his look. Finish it off with a set of sharp fake teeth and you're a dead ringer for Hell's favorite pretty boy. Make sure you pack plenty of sass and you're ready to go! Just try and stay out of the kind of trouble that Angel Dust usually gets into.
Stay connected. Don't miss out!
Get new costume guides in your inbox once a month.
And don't worry, we hate spam too! You can unsubscribe at any time.