Courtney from Wet Hot American Summer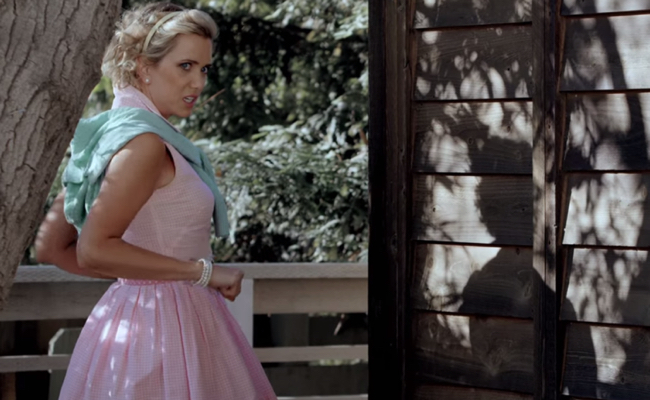 Courtney (Kristen Wiig) is a counselor at Camp Tigerclaw who has the hots for Blake, and drops some serious innuendos with her uncomfortable application of lip balm. Despite the pearls and pink outfits, she can get down and dirty during a brawl – all she needs is an oyster fork.
There are no comments yet, add one below.